Blog Posts - Kathgodam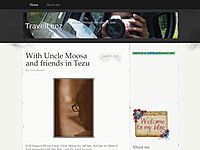 Most high altitude treks start with trepidation more than preparation, budgeting, finding the right operator and, no less, getting the right group of co-trekkers. Ours too was no different. The question we asked ourselves was not long and was a hard...
(Part 1 - Roopkund Introduction) (Best viewed in Google Chrome or Mozilla Firefox. Please wait for some time for the pictures to load ... )Part 2 - The JourneyMy GHNP trek was done almost an year back, and I was literally going mad for not goi...
Reminiscing Roopkund - My First Himalayan Trek! << >>Loharjung to Didna People don't matter.. only snow matters! Yes. I said that. But we'll get to the details, sequences and consequences that led to this blunt declaration later...