Blog Posts - Ken Clarke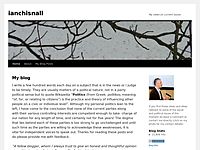 The intervention by Ken Clarke on this subject in todays Observer seems to miss on several levels: Firstly to suggest that the "Tory party must shun wealthy donors to avoid scandal" is entirely out of touch. The scandal is already a R...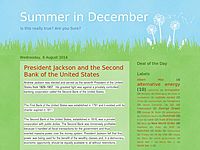 The Bilderberg Group is a private conference, held annually and attended by approximately 140 important people including politicians, academics and representatives from industry, finance and the media. Most participants...
So we have a profile of Theresa May, Home Secretary… Theresa May is the head girl of David Cameron's coalition. Famed for never putting a kitten-heeled foot wrong, the home secretary barely batted an eyelid this week when Ken Clarke rounded o...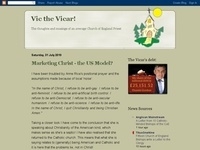 Working on the theory that Rowan probably won't be racing to respond to Ken Clarke's comments regarding the recent riots as a 'legacy of broken penal system' I thought I'd have a go. Undoubtedly my words will be less erudite and, hopefully, more acce...

And so the Prime Minister's latest U-turn – sorry, listening exercise – finds him posturing as the hard man of the fight against crime. A fight that the figures show we've been winning for the last 10 years anyway, but that wo...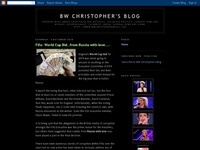 I think David Cameron isn't doing a bad job acting out the role of Prime Minister. There are actions that one wouldn't agree with, but I can't help but shake my head in annoyance when Labour attack him on some issues, aware that for all its years i...
Ken Clarke the Justice Secretary Ken Clarke, the Justice Secretary, finds himself at the centre of a row because he did not choose his words carefully. His understanding of the cause of the row. He had appeared on a Radio 5 phone-in show. When BBC in...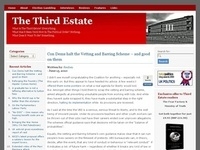 I have to admit, Tory or not,  I kind of liked Ken Clarke up until today. Not for the cigars or the jazz, but because in the aftermath of the general election he seemed to be the only member of the Cabinet who really talked sense. Granted there isn&...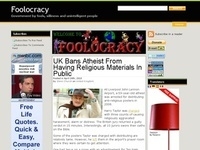 Those Brits will bet on anything. When Chancellor George Osborne gave a 56-minute speech on the budget, odds makers set the stakes at 16 to 1 that Justice Secretary Ken Clarke would nod off. Although a spokesman for Clarke said, "Of … Contin...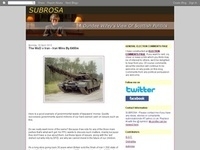 click to enlargeThe Rt Hon Kenneth Clarke QC MP beinginvested as The Lord High Chancellorof Great BritainThanks to ReneKinzett...