Blog Posts - Ken Read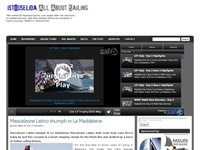 Μπορεί  το VOR να έχει τα προβλήματα του σαν ιστιοπλοικός αγώνας με τις λίγες συμμετοχές και τα προβλήματα στη νέα γενιά σκαφών, αλλά σαν π...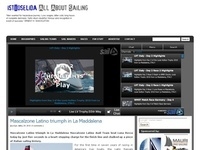 Καιρό είχαμε να αναρτήσουμε ένα από τα απολαυστικά emails του Ken Read οπότε voila: Conditions get cold on the way south towards the Southern Ocean. (Credit: Amory Ross/PUMA Ocean Racing/Volvo Oce...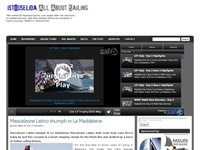 Και μιας και έρχεται ο Νότιος Ωκεανός με τον αέρα του και τα κύματα του... δείτε ένα ωραίο βίντεο που έφτιαξε η Puma για την ταχύτητα... Ειδικά...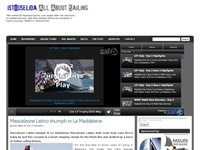 Μπορεί να μην μου αρέσει η γραφιστική δουλειά στο σκάφος τους, αλλά η Puma Racing κάνει ίσως τα καλύτερα βίντεο και ο Ken Read γράφει τα καλύτερα pos...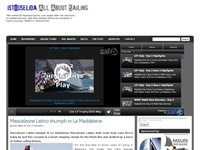 To Puma Ocean Racing έφτασε σήμερα μετά από 31 μέρες στη θάλασσα στο Cape Town.  Support crew in a RIB alongside the container ship Team Bremen as final preparations are made for the offloading of Mar Mostro...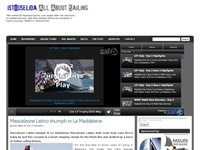 Ενόσω οι δυο πρώτοι έχουν ήδη τερματίσει, το Groupama έχει ακόμα 270νμ για το τέρμα και την τρίτη θέση και τα δυο σπασμένα σκάφη είναι στο cape Town...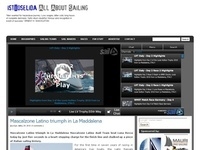 Το σχέδιο προχωρά κανονικά... ανεφοδιασμός στη μέση του πουθενά για το Puma Ocean Racing. more on http://www.istioselida.com [[ This is a content summary only. Visit my website for full links,...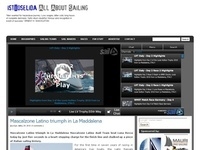 Let's see, where to start... Yesterday, I wrote that we were going to get a bit of diesel from a diverted ship. Well, that certainly happened. Right before dark. And, what a little adventure that was. PUMA Ocean Racing powered by BERG re-fuel dur...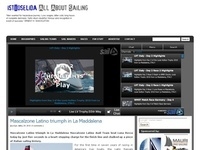 Όταν το άλμπουρο του Puma έσπασε σε τρία κομμάτια στη μέση του πουθενά, σταμάτησε ο αγώνας του Puma Ocean Racing, και άρχιζε ο αγώνας στο μυαλό του Ke...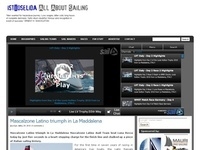 Η ανατολικότερη πορεία που πήρε το Telefonica μετά το πέρασμα του σημείου Fernando de Noronha απέδωσε και πλέον η Ισπανική ομάδα βρίσκεται σε καλύτερο...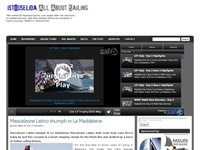 Για όσους το Puma είναι το αγαπημένο τους σκάφος... δείτε στο τέλος τον Ken Read είναι όλα τα λεφτά... "...40 knots on a sailboat is really freaking fast... it's a mistake. When you g...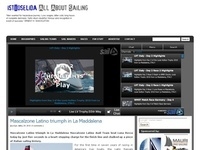 The Skippers of the Volvo Ocean Race. Credit must read: IAN ROMAN/Volvo Ocean Race In the quest to conquer the Everest of the ocean Volvo Ocean Race skippers are sacrificing an Olympic bid, carrying the hopes of an entire nation and putting reputa...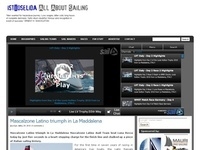 PUMA® announced today it will participate in the Volvo Ocean Race 2011-12 after finishing second overall in the 2008-09 race, which ended in June 2009. The PUMA Ocean Racing team will once again be under the leadership of skipper Ken Read. PUMA c...