Blog Posts - Ketchikan
After a brief hiatus, the popular Seasonal Worker of the Month series is back! And to kick it off right, I invited my friend Katelyn to share her story. Katelyn and I met rather serendipitously. She responded to my Craigslist ad looking for a roomie...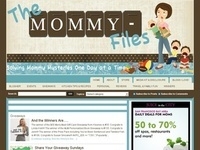 I love to travel, but have never been to Alaska before.  I've heard amazing things about Alaska from those who have traveled there and have it on my bucket list of places to visit.  I'm hoping that Frank will want to visit Alask...
I'm back in AK for the summer! When people ask me […]...
The National Geographic Channel has been pretty busy with their survival-themed programming this week. First, they aired the two-hour movie event American Blackout on Sunday. And tonight, an all-new season of Doomsday Preppers begins at 9 PM ET. (Edi...
CoolWorks, the hands-down best site for finding seasonal jobs, is hosting an event called CoolWorks 24/7-11 today. It's meant to showcase days in the lives of various summer seasonal workers. I'm always interested in learning about the day-to-day...
Ketchikan, Alaska is known as Alaska's "First City" and "The Salmon Capital of the World." To me, it's just been home for the past three summers. It's on an island (the 12th biggest in the US), so the only way to get here is by boat...
As of tomorrow, this is where I'll be, and this is what I'll be doing: kayaking in the Misty Fjords National Monument in Alaska. Since I'll be enjoying a little unplugged vacay, I won't be posting anything on Wednesday. I̵...
This photo is pure bliss for me. I took it while on a two-day hike up Deer Mountain to Silvis Lake, outside of Ketchikan, Alaska. It doesn't get much more peaceful and beautiful than this. Click the pic to see it BIG. This photo is part of my M...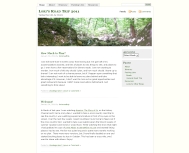 By the time we woke up this morning at 6:45 we were already docked in Ketchikan. As we ate breakfast we were able to see the downtown area of Ketchikan and up into the fog covered mountains.  We were told to expect rain, so we happy to see it was on...