Blog Posts - Kid Recipes I have alot of pasta in my cupboards and what better to do with them then to make enjoyable and easy recipes, that not only feed me but I can also share with everyone on my recipe blog. When it comes to pasta types, penne is just about my favourite a... The Super Bowl is upon us once again and I always enjoy creating something new for Super Bowl weekend. This year was no exception as I decided to take on a classic pub fare and turn it into something a tad healthier while maintaining the classic tast...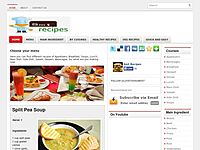 Prep Time: 5 minutesTotal Time: 10 minutesServes: 1What you need:2 Slice of Bread2 Hard Boiled Eggs4 tbl Mayonaise3/4 Stake CelerySalt to tasteWhat you do:Step 1: Finely Chop hard boiled egg and cut celery into little tiny pieces. Step 2: In a Bowl a...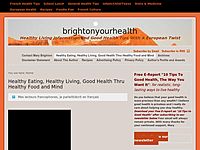 A traditional French recipe is adapted to meet a newer style. A dish that is easy to make and high in taste: this recipe is packed full of delicious health. The post Carrots Vichy Style appeared first on BrightonYourHealth.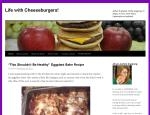 With a blog called "Life With Cheeseburgers," I think a cheeseburger recipe is well-overdue. It also seems obvious that I should include two of the greatest joys in my life, my nephews! This isn't just any cheeseburger recipe; they&...