Blog Posts - Kindle Release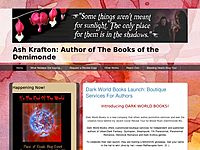 Aw, man. I can't believe how fast the summer is flying by...Maybe it seems that way because my day-job schedule changed drastically over the last three months. I didn't think going from thirty to forty hours a week could have made such a difference b...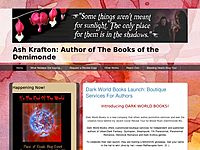 When my husband rolled his eyes at the mailbox, I knew it could only mean one thing: my swag order came in!I *do* love book swag... bookmarks, posters, magnets, postcards... you name it, I swag it. :)This particular shipment had me very excited,...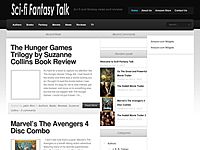 In celebration of  Doctor Who's 50th anniversary this year, BBC is releasing 11 books, one for each Doctor, over the next 11 months. The first is titled A Big Hand For The Doctor. Here's the book's promo: London, 1900. The First...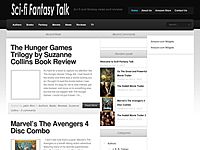 I just realized that I've not only bought every Doctor Who quick read (books around 120 pages and less than $3.00), I've even preordered most of them. Well in February I get the latest quick read: The Silurian Gift. Here's the desc...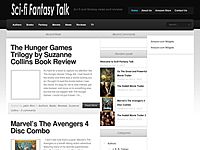 There are several Star Wars books available for preorder. Some will be released this year and a few others are set for early 2013. Star Wars has a great setting for novels. The book I'm looking forward to the most is Scoundrels.     &...