Blog Posts - Kindness At Home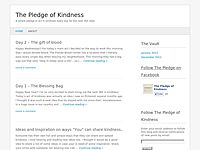 Back in January, on day 23 to be exact, it was my act of kindness for the day to smile at 37 different people. I was really surprised at the response I received on that day from every single person I encountered….everyone smiled back!! I...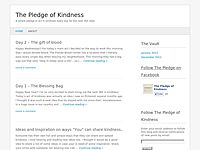 Day 84 was our last day on our camping trip. We were pretty busy this day letting the kids choose all the activities they wanted to do. We played board games, checkers, Tennis, miniature golf, we swam, went to the hot tub, took golf cart rides and ha...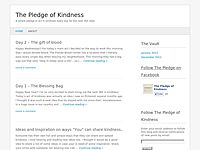 It was a simple act. A simple message. A single image, that blanketed Facebook on Tuesday this week. Unless you live under a rock you probably saw this image at some point on day 85. I along with millions of Americans, both gay and straight, c...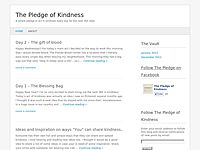 Day 75 found me and the hubs staring at each other with looks of utter exhaustion. We've been working our butts off lately…and were in dire need of A) A short break and B) Some quality family time. Working 6 sometimes 7 days a week close...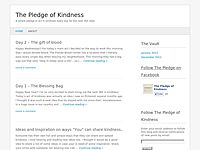 Today was the day my husband always dreads…the day he has to say goodbye to his dad as he ventures home to the snowy tundra of Wisconsin. Hubs is a sensitive guy and ever since I met him he always get's very emotional having to say goodby...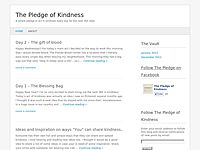 Since it is Valentine's Day this week…and I'm a pretty big fan of all things "Love" related, I'll just make the whole week of The Pledge of Kindness Love themed! I love the actual day of Valentine's (sorry na...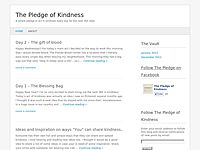 Day 41 and I'm still feeling under the weather. Especially disappointing because we had a family day planned at SeaWorld today with Grandpa (who's visiting from Wisconsin.) Of all the theme parks we have in our backyard here in Orlando, S...