Blog Posts - Kindness In Business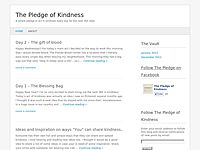 Back in January, on day 23 to be exact, it was my act of kindness for the day to smile at 37 different people. I was really surprised at the response I received on that day from every single person I encountered….everyone smiled back!! I...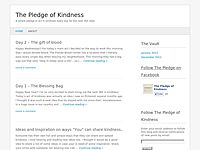 The moment I woke up on this day #78 I was overwhelmed. I had one child home sick, another to chauffeur to and from school and a to-list that was a mile long. I took the day off to get caught up on laundry, clean the house, clean out o...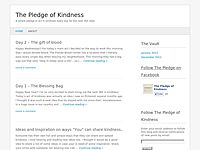 Ok Don't laugh at me….Day #66 is a strange one   On this day I found myself in a professional office (who shall remain nameless) for a lengthy amount of time. About 4 cups of coffee and two iced teas earlier in the day,found me in di...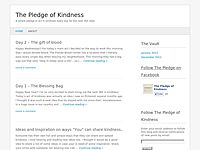 My husband has something of a wicked Taco Bell addiction. Anyone that knows him can personally attest to the fact that he makes us eat there waaaaayyyy to much!! In his defense it's close to our shop, at least at our location the food is alwa...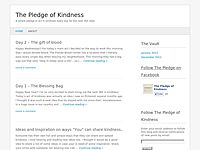 Have you ever just had such a great experience with a company or service that you wanted to shout it out from the roof tops how awesome it was?? How often do you say thanks for that awesome service by offering up a referral or recommendation?? The bi...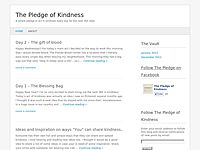 I've said it before and I'll say it again….some days it is so hard to not obsess about your own problems and issues and look outside of yourself to share kindness with others. When life's problems are crushing down on you and...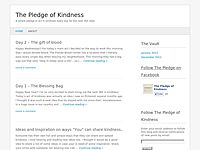 Keeping with yesterday's theme of giving thanks, today I wanted to reach out to some of my customers to thank them for their business. Now this is an important one for any business owner…ecspecially those of us that run small family busin...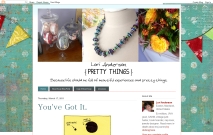 One of my goals this year was to get some freelance writing opportunities. I managed this one with KindOverMatter.com, one of my favorite inspirational blogs. On the 4th, I was their guest blogger and wrote a post called "Be Good to Yours...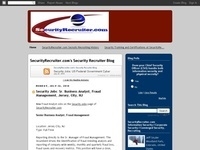 On this beautiful sunny morning in Colorado (turning into a rainy day), I arrived at my desk and had no immediate blog idea in mind. It has a lot to do with the grind I worked through yesterday. That is until I went to my LinkedIn messages and...