Blog Posts - Kizmet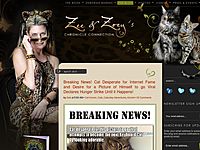 For Selfie-Sunday I thought I'd take a break from my own writing, and let Kizmet take the reins today. Hold on to your seats folks and get the tissues handy as he bares all and shares the story of his relationship he had with a toy mouse made o...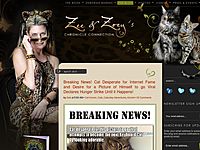 Wow… time to set the clocks forward already… I guess I should go and tell the cats so they can adjust their internal clocks as to when they wake me up in the morning and when they come looking for dinner in the evening.  I say that, but...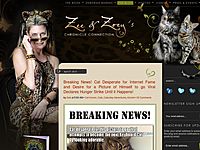 Not only is it Wordless Wednesday, but it's hump day, that day of the week that means the weekend will soon be upon us! In honor of that, we thought we'd share some of our favorite images of the gang in groups of two's and threeR...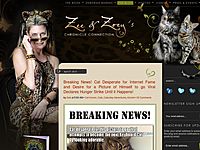 There is no doubt that my cats are an integral part of my life and I have always lavished them with attention, both consciously and subconsciously. The conscious became especially evident the past few months as I spent nearly every waking moment taki...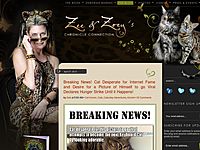 Sometimes the moon and the stars align just right and synchronicity becomes the theme of life as in the case with our little Kizmet. Kizmet, that quirk of fate kitten that I instantly fell in love with when I went to Pet Supermarket on a Monday after...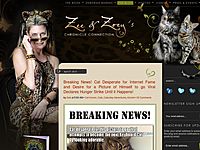 Once upon a time, a long, long, long time ago in 2005, way before high quality photos and knowledge of the Internet and blogs, there was a kitten named Zee who was still so young that he had not yet grown into his full, fluffy mancoat. For the most p...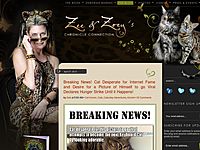 Somebody left a comment the other day on a post I did featuring a very serene picture of Zee, asking me if my darling family of eight cats fight with each other. To which I say, the better question to ask would be, "Do pigs fly?" The simple answe...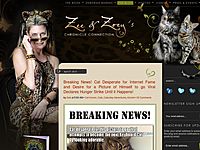 Awww… just look at that little cutie pie! Doesn't he just melt your heart? It's hard to believe he will be a year old in July so I thought I would share a picture of him as a kitten while I still can! Enjoy the sweetness and Happy W...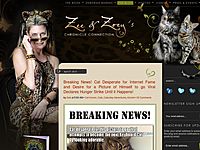 With the onset of rising household name cat stardom and popularity as a result of the Internet, Kizmet the Kitten is no longer satisfied with the paltry couple dozen likes or so each of his pictures generates on facebook and attempts to become the...