Blog Posts - Korea Buzz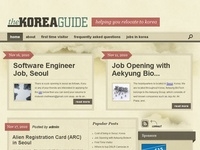 After the tremendous success of Making Out in Korean, Tuttle Publishing is now out with the 3rd edition of this book and to celebrate its success they are giving out 3 copies of this book. For those of you who are not aware, this book is very handy...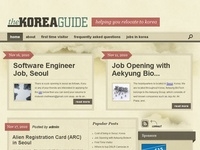 Last night when I visited Dramacrazy.net website I realized that they have shut down. And with that it seems as if they have closed yet another gate into the world of Korean Entertainment for outsiders. Initially there was mysoju.com which closed dow...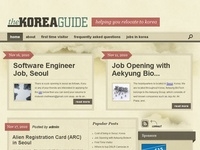 The Korean wave or Hallyu refers to the increase in the popularity of South Korean entertainment and culture beginning in the 1990s in Asia, and more recently, in other parts of the world. The wave represents a surge in the international visibility o...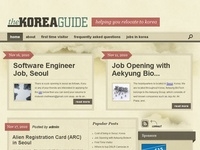 If you have not heard of Kimchi Warrior yet, then think of it as the Korean Version of Popeye. Well not exactly, but Kimchi Warrior has done to kimchi what Popeye has done to spinach. Based on the premise of Popeye, Kimchi Warrior obtains supernatur...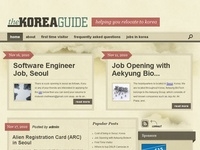 This year too Google has published the zietgeist for 2012 highlighting the top 10 most searched people in South Korea. The list is dominated by females K-POP stars with only two male celebrities making it to the list and one of them is not even a K-P...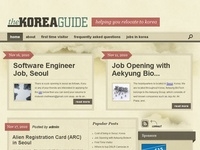 If you want to learn Korean, or you are a big Korean Drama fanatic, or you love watching romantic dramas, or it is snowing outside and you are locked in your room with nothing better to do, or you have a Korean boy friend / girl friend, or you want t...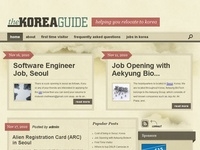 We are currently at day eight of the London 2012 Summer Olympics. The latest medal count for the top ten performing countries are as follows: China: 50 (23 Gold, 16 Silver, 11 Bronze) United States: 49 (24 Gold, 11 Silver, 14 Bronze) United Kingdom:...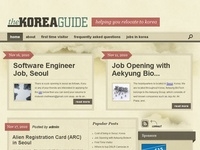 Please Look After Mom is a book about sixty-nine-year-old So-nyo who gets separated from her husband among the crowds of the Seoul subway station, and her family who then begin a desperate search to find her. Yet as long-held secrets and private sor...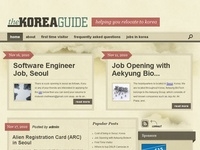 Lee Min Ho Date of Birth – June 22, 1987 Star sign: Cancer Height : 185cm Blood type: A Lee Min Ho is a South Korean actor who is best known for his leading role as 'Gu Jun Pyo', in the 2009 South Korean television series Boys Over...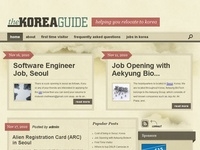 Here is a music video made by a cute American couple - Us Two in Gwangju for a contest in Seoul. They have a channel on YouTube by the name – morrowsinKorea where they have been uploading fun videos about South Korea. I wish they could share...