Blog Posts - Koreaboo K-beauty has been leading the way in worldwide beauty trends for awhile now, and K-pop is one of the easiest places to see the latest trends in K-makeup showcased. (BTW, did you hear 4Minute is breaking up? Devastating!) Here are our picks for the bi...
Name: Karina Age: 14 Location: USA GUYs ! hello ! this video is for my Bell & Koreaboo: Cube Audition 2011! To vote? just LIKE this video ! Please please please like this video ! Also can you do me HUGE favor and pass this video around? Post it...
Finally, Royal Pirates is starting to make some buzz as they are recently featured in a an article in KoreaBoo, a Korean gossip and news site. The write up gave a backgrounder about the band, from how they started, to their covers, to getti...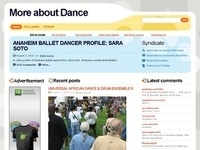 Dancers: Austin Dumlao & Jasper Agudo Song: Somebody to Love (Remix) – Usher "Why we dance?" It's similar to asking us,"Why do we breathe?" It is the passion as well as the life-style. Which is because we live...