Blog Posts - Kuih Muih
Kunjungilah Di Bazar Ramadhan Taman Bukit Indah Ampang | Bulan Ramadhan tahun 2016 ini, saya berpeluang untuk merasai suasana di Bazar Ramadhan terutamanya Taman Bukit Indah untuk menjual lauk-pauk, kuih-muih dan aneka nasi di sana.Suasana Di Bazar R...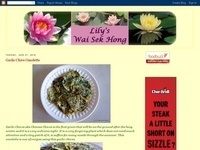 Although my previous recipe Kuih Talam is ok but my need to tweak more for a better texture has been on my mind for the longest ever. I think i have found what i tweaked is to my satisfaction and i have to post it, not for my own refe...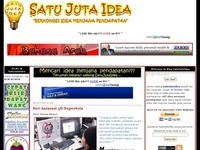 Usia muda bukan penghalang untuk membabitkan diri dalam perniagaan asalkan seseorang itu mempunyai ketekunan dan tidak mudah patah semangat. Itu yang menjadi pegangan Nur Aaina Amirah Kamarul, 20, sejak terbabit dalam bidang restoran makanan tahun la...
Been MIA for a very, very long time! Although I have been baking and cooking, posting what I had been doing definitely isn't what I can keep up with. Hmmm.... it all boils down to this problem I have - my lazy bone's been acting up!Okie, enough of ra...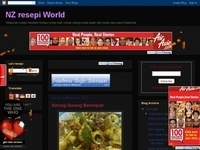 BAHAN-BAHAN 90 g / 3/4 cawan / 9½ sb tepung gandum (diayak) 3 biji telur A 5 sb gula halus 1 sdt esen vanilla / jus lemon 2 sb jem raspberi sedikit gula halus utk taburan CARA MEMBUATNYASediakan tin/loyang/dulang pembakar. Alas dgn baki...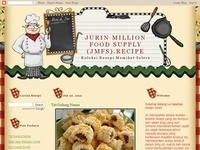 sumber : Puan Hjh Asfiah Hj Abdullah Bahan-Bahan 600 g tepung beras, diayak dan dijemur sebentar 450 g gula melaka 300 ml air kelapa 450 ml air sejuk 1 biji kelapa parut yang dibuang kulit arinya 5 helai daun pandan, disiat-siat Cara : 1. Tepung d...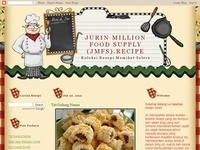 Sumber : Amal Hayati Bahan 400 g beras 135 g beras pulut 1 camt garam sedikit air 150-180 g gula kabung, dihancurkan ½ biji kelapa parut putih, digaul dengan sedikit garam acuan putu piring kain putih (maslin) empatsegi saiz 12cm daun p...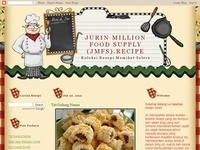 KUEH PAU AYAM Sumber : Hanilieza Bahan 500 gm tepung pau atau tepung gandum 1/2 s/k baking powder 1/2 s/k garam 1 s/b gula 2 s/k yeart mauripan 2 s/b shorterning 250 gm air suam Cara 1. Gaul rata semua bahan kecuali air.  2. Masukkan a...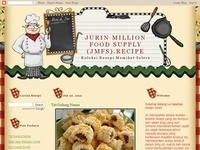 KOLEH-KOLEH SUMBER : Resepi.net Bahan A 3 cawan santan pekat (santan Kara) 1 helai daun pandan 1/2 sudu teh garam Bahan B 300 gm tepung kacang hijau 4 cawan air 1 sudu teh perwarna coklat (optional) Bahan C 420-450 gm gula melaka 1/2 cawan air Ba...