Blog Posts - Líčení Očí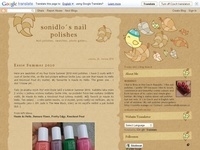 Jaká smůla, že už nemám krásný černý stín z dua od Gabrielly Salvete! Spadl mi na zem a rozbil se. Měla jsem v plánu koupit nový, jenže z naší drogerie zázračně zmizel. Tak jsem hodila do košíku alespoň duo 03 se stínem okrový...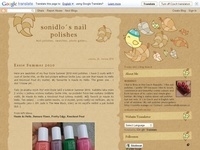 Na našem červnovém srazu s Borůvkou mě čekalo velké překvapení. Dostala jsem totiž vzorky Barry M Dazzle Dust stínů a nějakých rtěnek! To byla radost! Tolik barev pohromadě :) Dazzle Dust stíny jsou velmi dobře pigmentovan...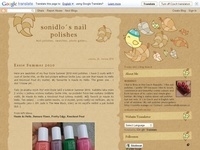 O víkendu jsem byla nakupovat v Marionnaudu ve Vaňkovce a vzala jsem dvě drobnosti. První z nich je báze pod oční stíny Artdeco, která stála překvapivě jen 209 Kč a měla by přitom vystačit na dlouhou dobu používání. S touto bází...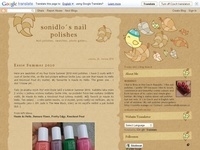 Mám dvoje stíny Our Rock Minerals - zelené a modré. Protože modré stíny jste již v jednom líčení viděli, dnes přichází na řadu ty zelené :) Zelený stín se jmenuje Trixi Eyes a obsahuje krásné miniaturní třpytky. Přitom v sá...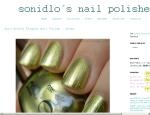 Jakmile jsem začala na blogu upřednostňovat češtinu, přibyli mi nějací noví zahraniční čtenáři. Je to mimo mé chápání a malinko mě to stresuje, protože jim toho asi moc nenabídnu. Uvidíme. Moje poslední líčení oka na blog...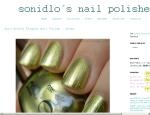 Today I have for you a purple eye look with a black eyeliner and a purple nail polish called OPI Merry Midnight. This nail polish comes from the OPI´s Holiday Wishes 2009 collection. The picture of it has been so long in my computer! You can still s...