Blog Posts - Landstuhl Was ist eigentlich, wenn es im Beisein des Fahrlehrers bei einer Fahrschulfahrt zu einer VerkehrsOWi kommt? Kann dann auch gegen den Fahrlehrer eine Geldbuße festgesetzt werden? Die Antwort gibt der AG Landstuhl, Beschl. v. 20.10.206 – 2 O...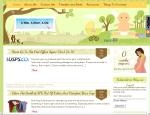 These large cash giveaways would not be possible without an amazing group of bloggers and small businesses who contribute. They include: Spaceships and Laser Beams, Vintage Confections, Tania Fischer Design, This Little Mama,...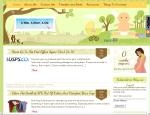 We moved to Germany about a year and a half ago and I was oblivious to the community around me.  Generally it takes me about 6-12 months for me to get absorbed into the community, including the movers and shakers,…...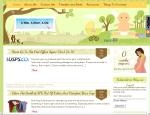 I know the photos I chose do not match what I have to tell you.  If you are one of those people that are afraid of TMI (too much information) then do not read this.  It's graphic stuff.  It's real…...
20-year-old US Army Pfc. Barrett L. Austin, serving with the 4th Brigade Special Troops Battalion, died on 21st April 2013 at a hospital in Landstuhl, Germany. Pfc. Austin, from Easley, South Carolina, had been severely injured on 17th April when his...
31-year-old US Army Special Forces Sgt. 1st Class James F. Grissom died on 21st March 2013 at the US Military Hospital, in Landstuhl, Germany. Sfc. Grissom, from Hayward, California, had been transferred to the hospital after being wounded by small-a...
US Navy Chief Petty Officer Christian Michael Pike, died on 13th March 2013 from injuries he received during combat operations in Maiwand, Afghanistan. CPO Pike, aged 31, was evacuated to Landstuhl in Germany after being wounded on 10th March. Sadly,...