Blog Posts - Lapidary
Winners have been named in the 2014 AGTA Spectrum Awards™ competition hosted by the American Gem Trade Association. This year marks the 30th anniversary of the competition.The competition was judged October 19-20 in New York, NY. Judges for the 201...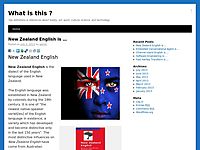 Lapidary A lapidary is an artist or artisan who forms stone, mineral, gemstones into decorative items such as engraved gems, including cameos, or cabochons, and faceted designs, or who is an expert in precious stones; and can be a collector … C...

Photo Credit: Jim DiLoretoPictured Left to Right: Donor Jeff Bland, Curator Jeffrey Post, Sant Director Kirk Johnson,and Donor Jane M. Mitchell unveil the Dom Pedro Aquamarine. The largest cut-gem aquamarine in the world, the Dom Pedro is n...
We have grown accustomed to seeing Tom Wolfe Minerals & Petrified Wood at most of the major Gem & Mineral Shows. Cases of SPECIAL & RARE GOODS at the 2012 Tucson Gem & Mineral Show!....but do you know about their latest...
I will be posting a Vendor Spotlight every Wednesday. In the spirit of #WordlessWednesday - it will include only the basics - Caption and Contact Information...Enjoy!Joe Jelks of Horizon Mineral Custom LapidaryProbably the hottest find in Tucson...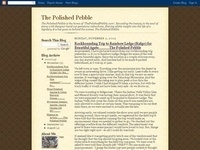 The Ranch in Wyoming looking out over the meadow. Yes, it is winter. And no matter what the enviro - nut jobs say....there has been plenty of cold & snowy weather. But, we here in Bakersfield, CA have been snow free - stuck under a blanket of fo...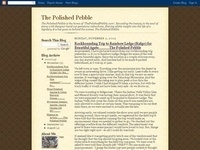 Ever notice that when you are doing lots of things & have tons more that you should be doing & even more that you need or want to do...and suddenly life makes you stop? No warning, no advance notice...just stop? Well, that explains the last c...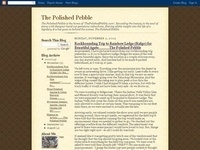 Mystery Agate Mystery Stone Wyoming Geode The slab saw has been humming all day....something about an unusually cool day that makes hauling rock up to the saw not as big a chore. It has been blissfull these past 4 days & we have gotten...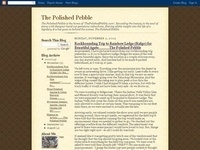 We have been pulling out some awesome pieces of Horse Canyon Agate from the pile here lately. It seems that it was time to work a few. For those that don't know this stone, you are missing out. Found in the mountains just east of Tehachapi...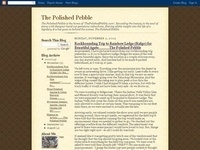 We are making an effort to keep up with all the different facets of this "social networking" aspect of our business. And sadly, our blog has been lacking....so from here on out we have a "NEW" commitment to start posting interesting info daily.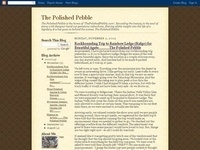 As a lapidary - one who cuts, grinds, shapes & polishes gemstones - I have also continued to collect & use "Natural Finish" stones in my personal projects. Heck, I even drag home rocks that I never intend to cut. They are just Prett...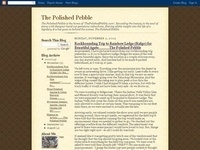 Well, we have been home for a while. And some of the "Must Due Before Winter" jobs have been crossed off the list. In between everything we managed to get alittle cutting done. And alittle closer evaluation of just what pretties...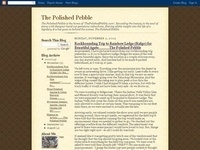 It has been a long - but short month & a half since our last post. It can be funny how life takes it's twists & turns. Some you can see coming & even plan for them. Others, you just buckle down & hold on. This last 6 weeks has been a...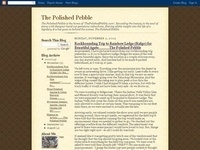 OK, so we have touched on the importance of knowing the actual name of the Gemstone material your are working with. And if you are a lapidary, letting your customers know so that they can pass that info on to their customers. And at times that can b...