Blog Posts - Lauramercier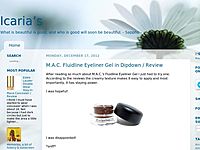 It's back to school time...Fall sadly, is definitely at the door with the weather slightly cooling and kids of all ages getting ready to hit classrooms everywhere. Catherine got her class schedule on Friday and she was pretty happy about the fact tha...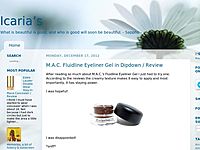 The return of my makeup mojo...I think it's coming back! I really do!!!Super boring makeup summer that's what it was for me! I think this was mainly due to the bad day job schedule I had combined with my waking up in the middle of the night at least...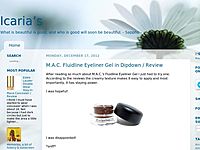 The first Color Tattoos were way too shimmery for my taste, the matte were to stiff, hard to swatch and didn't seem very smooth so I passed despite the hype.These I figured just might have the right texture so......Yes I went for them and purchased t...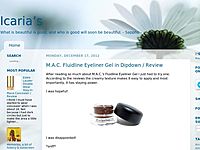 Recently I've been looking everywhere for my favorite concealer, Rimmel London Match Perfection but it's nowhere to be seen! In fact most of the Rimmel displays in drugstores in my area are practically empty, especially the ones for face makeup and c...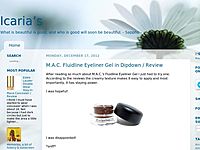 I finally took the plunge and purchased my first Laura Mercier Caviar Stick last week! After months of hesitation I caved in when I saw that Sephora had finally received a new shipment.These have been reviewed left and right so I won't bore you with...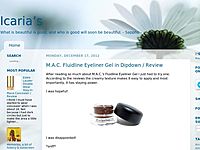 In a perfect world everything would work for everyone! Ok I guess it would be a little boring but at least there would be less money wasted. Looking back on the reviews I've posted in 2013 I'm glad to say that out of all of them most were if not hits...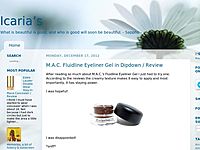 I've had this for a while now and have no idea why it hasn't been reviewed yet. This was a present from my lovely webfriend Marilla who lives in London. See my original entry, here.Laura Mercier Foundation Powder, presented in a compact, is a product...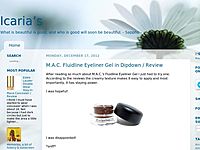 There's a lot of makeup on my table but these are the items I reach for the most and all have been reviewed, just click on their names if you want to know more about them.As you can see, for me, less is more! I don't wear foundation but I do wear con...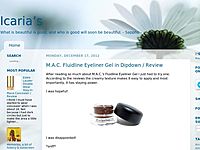 My daughter recently started to complain about the fact that she thinks she looks like a ghost! It's the end of April, Spring had been horrible this year and since she's careful about sun exposure, she does look a little pale compared to some of her...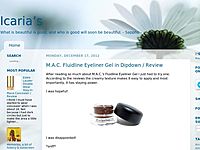 In the past few years, loose powder has become a staple for me. I've mentioned several times already, I rarely wear foundation and so in the morning, after putting on my moisturizer, it's perfect to take care of the shine and it allows me to brush on...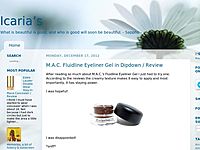 Recently I've been on the hunt for an eyeshadow base. Until now I've always used my regular concealer to hide the little lid redness I have. Alternating between Laura Mercier and Rimmel, I never really had an issue with eyeshadow performance. My ever...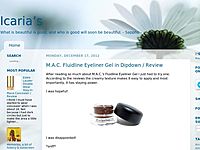 Isn't it frustrating when you've used a product for so long and then all of a sudden you find it doesn't work for you anymore? Sadly this has happened to me too many times to count.For me, one of the most boring makeup items to get is concealer and I...