Blog Posts - Le Vernis
Mis uñas esta temporada van pintadas con la nueva colección "Haute Couture" de Givenchy.Givenchy se ha inspirado en sus géneros de Alta Costura y sus colores destacados (los que tengo) son el "beige mousseline", el "mandarine boléro" (yo le llamo...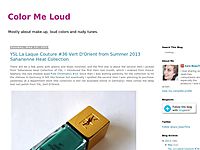 The release day of Chanel's new collection Avant Premiere de Chanel is now official. It is due to 15. April. Since only just a few days left, I would like to introduce you to the last piece I have for now, a china-rose shade with secret copper shimme...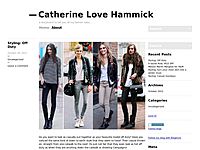 Last Night… I was wearing this outfit for New Years Eve! I came prepared for a night where there would be lots of walking and standing in the freezing wet cold! I wore a thigh high split maxi skirt paired with some Flat Boots for Russell...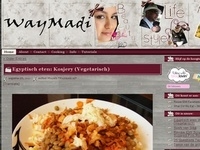 Ik lak niet vaak mijn nagels maar het blijft een oude liefde. Omdat ik weinig lak ben ik dus zeer selectief in mijn lakjes en heb ik niet meer dan 2 of 3 kleuren staan. Chanel 'Malice' hoort bij de kerstcollectie van dit jaar. Ik heb al j...
  FALL LOOK: SAINT HONORÉ, 29 2011 SONBAHAR KOLEKSİYONU Aaron De Mey, can alıcı şıklık trendinden esinlenerek kadınsılığın doruk noktasındaki kadınların gösterişli stillerini kutluyor. Kadınlığını cesurca dışa vurabilen b...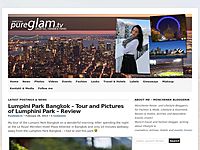 Ok – it is already July   but I still like the color "April 533″ by Chanel – so I wanted to share the impressions with you. I really like the colors by CHANEL and OPI – so I often change my nail color per week. Due to t...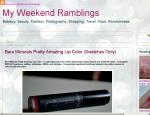 Chanel Le Vernis in Frenzy (available here) - $26 Part of the Les Essentiels de Chanel makeup collection for fall 2012. Frenzy is one of the three nail polishes that Chanel released as part of its fall 2012 collection. The colour is a cl...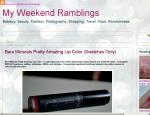 Chanel Le Vernis Vertigo (available here) - $26 It's not yet July, and summer is just starting here, but in the world of makeup it's already autumn! While I was waiting for the Bombay Express collection from Chanel (which is currently availa...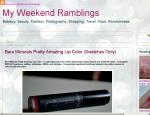 Chanel Le Vernis Nail Polish in Particuliere (available here) -$26 They were mixing colors in the lab and I said, "Stop!," Philips recalls. I took a look at the shade and thought, "This is kind of particular. It's not gray and it's not beige, it's...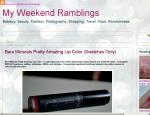 Chanel Le Vernis Island (available here) - $26 Chanel's Summer Makeup Collection 2012 rolled into stores and online this week. It's a small (relatively) collection, and I haven't gotten around to checking it in store. I just ordered a f...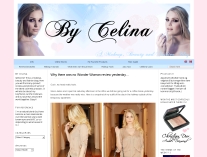 When the Arty Oval ring first came out I really liked it, but then "everybody" had it so I never gave it any more thought until I saw it in person. OMG. My jaw dropped and I had found my precious. It was really hard to choose a colour, bu...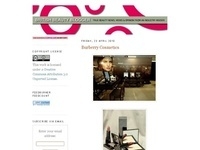 And, Dior are on it again with this limited edition of three violet shades of nail polish. Meet Poison, Orchid and Shadow; a trio of wicked pansy hues available from Harrods (and Arnotts) from 5th March, £17.50 each.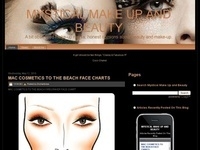 Fall in love with lipstick again as Lancôme launches its longest wearing lipstick yet – Rouge In Love. Wrapped in delectable shine, this wardrobe of high potency color is the perfect high fashion accessory for your lips.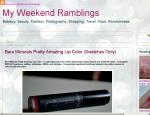 Roses Ultimes de Chanel makeup collection - In time for an early spring comes this collection featuring delicate pastels along with the bright pinks and corals. Four shades of Le Vernis and six Levres Scintillantes Glossimer, all limited editio...