Blog Posts - Leadership Management Model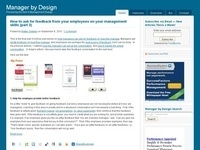 Leadership is all about setting strategy. As a first step, it might be a good idea to ask people in the org what they think the strategy is. You might learn something.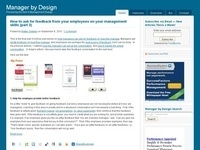 This article is a deconstruction of leadership: What happens to leadership when there is no leadership being performed? <a href="http://managerbydesign.com/2013/02/do-your-leaders-know-and-articulate-the-organizations-strategy-read-on-for-a-...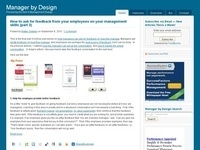 Developing leaders is important to many organizations. Here is an approach to take that aligns leadership development to the work of management and leadership.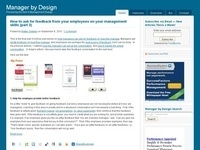 Managers should know the organization's strategy well. Here are some tips for designing this outcome in to the management job.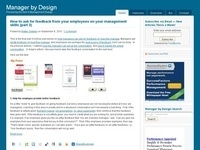 Does your manager know your organization's strategy? Does your organization have a strategy? Let's look at these combinations and the consequences.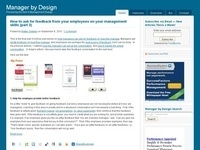 Here are some ideas for how managers can better understand leadership and strategy, and build capability in this area.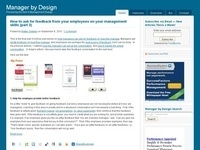 When providing leadership opportunities, provide structure and feedback along the way. This increases the quality and transferability of leadership capability.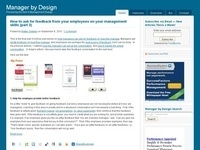 To develop both good leaders and good managers, there needs to be a conscious effort to hone these skill sets, not conflate them.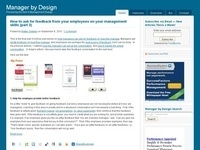 There is a conscious path to leadership: Use Management Design to build the skills as a manager first.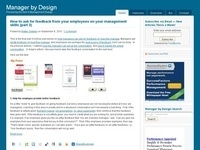 Those who come up with the ideas are leaders. Then they're put in charge of a team to make the ideas happen, so now they're managers. Is this good design?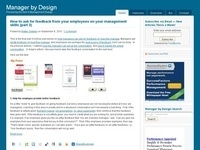 Ever wonder why some managers seem bad at all aspects of their management job? It's because of bad design. Here's an illustration.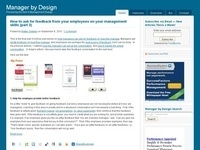 Is your management team, by design, resistant to change? Here's a management and leadership model that shows why managers won't be bought in to a new strategy.