Blog Posts - Leg Strength
Squats on a BOSU is a great exercise for strengthening your legs and core while improving your balance. Watch as I demonstrate the technique in the video below.You can find many more of my favorite exercises by visiting www.personaltrainerinral...
Having strong legs is the foundation of having a strong body, and if you are over 50 it's even more important to build and maintain your leg strength. As a personal trainer I see a lot of knee and hip surgeries that probably could be prevented...
If you've read any of my posts you know how passionate I am about strength training. It is the most effective form of exercise for maintaining your muscle mass and strength as you age. In that light, I want to share some of my favorite exercise...
For those of you who like working out in the privacy of your home, below are three exercises that really strengthen and shape your legs. Exercise 1: Wall Ball SquatsStart in a standing position and place a therapeutic ball at the small of your...
I hear this statement all the time from guys "I don't need to work my legs because I run". Well, I'm sorry to inform all you guys who think that way, running is not the same as strength training your legs. While running improves your card...
I often hear something like this on an initial consultation with a new client when I ask them about their exercise habits, "I do upper body exercise 2 to 3 times per week." Then I ask what about your legs? And their reply is always the same, "I run o...
Every notice how some people never seem to age? I call these people ageless because you can't tell their age by looking at them. Then you have to ask the following questions, why do some people age faster than other? Is it genetics or is...
A properly executed squat is one of the best exercises you can do for overall strength and conditioning. Using the Smith Machine is a big aid in helping you to perform squats correctly because it assists in keeping your body in the correct position...
The leg press is one of the best exercises for overall strength and development of your legs. First, sit in the seat, positioning your feet about shoulder width apart and chest high on the platform. Adjust the seat height by pulling...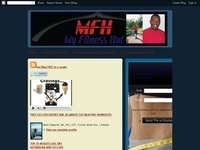 The medicine ball side lunge will shape your butt, hips and thighs better than popular seated exercises. This exercise works the often neglected frontal plane (lateral movement) of motion.If you want to shape your hips and thighs faster, do more medi...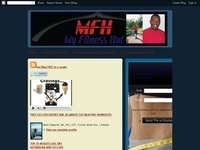 Do you have stubborn butt, hip and leg fat? Leg strength circuits are a tried and true method to burn more butt, hip and lower body fat, increase strength/endurance and improve heart health.So, how do leg strength circuits work? The good news is that...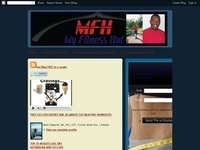 Build your calf muscles with a tough weight training circuit. I know you are concerned about how every visible part of your body looks. I've had quite a few people ask about how to build bigger calves. Some people, because of genetics, have big...