Blog Posts - Leith Clark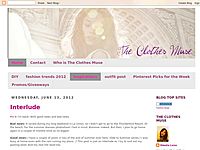 Warby Parker has teamed up this time with Leith Clark, from Harper's Bazaar and Italian Vogue, to create five stunning new frames! The Leith Clark & Warby Parker Collection is ultra-ladylike and spirited, with a splash of color. All fiv...

Leith Clark has been for the long time role model in many ways for teenage girls and those little bit older. This dreamy-minded girl, founder of our beloved publication Lula (we are so sad the 17th issue was the last one) has the perfect sense of st...

Lately I've been thinking a lot about this obsession called Orla kiely? Why we love this label so much? Is it because of her vintage-inspired, recognizable prints that could look good in the industrial environment as in the pretty house with Engli...

What we need for sweet autumn days? Tailored pinafore dress that will be our everyday loyal partner. Organza dress with sparkle of gold and white tights for our dancing days. Velvet dress fastened with bow on the waist in moments when we need...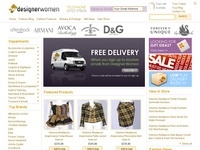 It's often been referred to as a fashion catwalk and this year was no exception as various A-list star's turned up looking impeccable for this year's opening day of Wimbledon. A list of well turned out A-listers interested in watchi...