Blog Posts - Letter From Birmingham Jail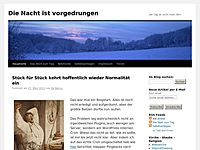 Daß ich die Demokratie zumindest ambivalent sehe, ist spätestens seit diesem Artikel aus dem Jahre 2009 (Mann ist das lange her) öffentlich nachzulesen. Damals machte ich mir Gedanken darüber, ob und inwiefern Demokratie alleine die Güte einer S...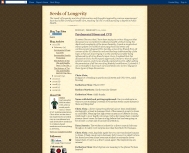 Why I am passionate about Epidemiology! "We are caught in an inescapable network of mutuality, tied in a single garment of destiny. Whatever affects one directly, affects all indirectly. Never again can we afford to live with the narrow, provinc...
Vor ner Weile hab ich ne Arbeit geschrieben über Martin Luther King's "Letter from Birmingham Jail". Dieser Brief war eine Antwort auf "A Call for Unity", ein Schreiben von acht weißen Geistlichen zu den Demonstratione...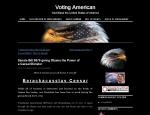 Welcome to the Liberal Mind The Liberal Poster Child Are they really Winning? YES, THEY ARE!