Blog Posts - Linocut
Using ancient printmaking techniqes, artist Arianna Sautariello's work is stunning.Featured Artist Arianna Sautariello in Venice, ItalyFinding an art studio that is perfect for the artist and represents their work is often hard to do. It seems...
One of my all time favorite magazines and my on-line go to for new ideas is Dwell Magazine. Well you will never know my shock when Dwell featured my work!!! Woot Woot Woot!Check out the feature! http://www.dwell.com/post/article/art-cheap-5-plac...
One of my favorite sites, 20besttwenty has been relaunched and is so fresh, clean and well....awesome! Check out this post about yours truly. This is one of my daily must-read sites.20besttwenty relaunch...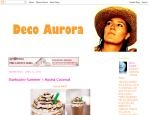 This week we have an array of classes and workshops to offer you at road less traveled. Take a look below and if they tickle your fancy go ahead and click on the link which will lead you to our website for more info. There you can pay online as well.
Love linocut on LamaLi paperHere is a run down on what is in the shop for the next BIG holiday. Yes, Valentines Day!! I LOVE Valentines Day. LOVE, LOVE, LOVE....Love Block Print n Black and WhiteLoveLove Woodblock Print...
Apartment Therapy, a longtime daily read and love of mine, has showcased my Christmas Tree Print!! Yay! Check out this awesome post with my print up and center:stylishly-modern-holiday-decorations...
FitSugar is a site dedicated to being fit and healthy. My OM print has been included in their picks for Get your OM on: Etsy Finds For theYoga Lover! Check it out and let me know what you think....
Geometric Print $24.00 Retro Modern ArtYes, I do believe that there is a true art to pricing products and goods. I just have not mastered this art. There are so many things to take into account. Making art and then slapping a price tag on it see...