Blog Posts - Lions Foundation Of Canada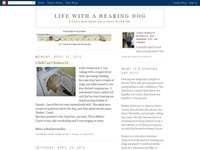 I've been back at school at Dog Guides 3 day now, I think, and those days have been jammed with activities. Starting with simply meeting each other. The first day, we as a group, met for the first time over supper. I suspect we're all in...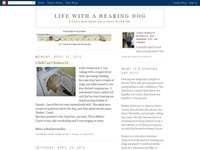 I need another dog. While I'm still grieving Bosley, I realize that I'm needing another dog in my life to help me. Not being able to hear important sounds in one's life can put a crimp in a lot of things. I'm talking important things like the f...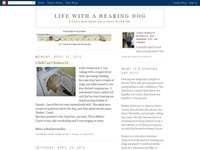 Week 16. Bos-boy is still here. I've been reflecting on the first time I met Bosley. The first day and a half or so of dog school, we students were practically beside ourselves with excitement. We wanted to meet the dogs! But we ha...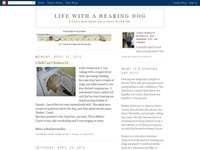 Quota International (Ontario division) is trying to raise funds to sponsor 9 hearing ear dogs. Their request is currently 62nd in the running on the Pepsi Refresh website. You can vote once a day. Keep voting, people! Let's ge...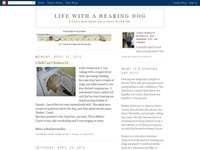 Ann Morrison, the District Governor of Quota District #18 has a lovely project going on at the Aviva Community Fund website. Her project is to raise funds for Hearing Ear Dogs. What a neat idea!Here is what you can do if you wish to participate...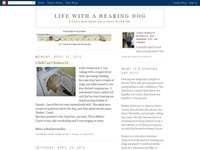 The Purina Walk for Dog Guides reports that it had a tremendous response in 2009 for their dog walk, with the addition of 15 new walks - Orillia's being one of the 15. The date for next year's walk has just been announced. Sunday, May 30, 2010. It...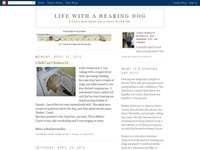 http://www.flickr.com/photos/defatbroad/sets/72157619067354534/Click on the link to see the pictures from Orillia's first ever Purina Walk for Dog Guides walk. Thanks to the Oro Lions, Orillia Lions, Sunshine Speakers Toastmasters of Orillia, His Wor...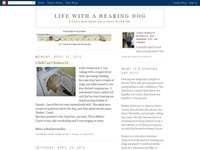 Bosley and I are hosting the Purina Walk for Dog Guides fundraising walk in Orillia. So, we're making the rounds. We've talked to a couple of Lions Clubs, the Coffee Time Network in Orillia (social service organizations), Toastmasters, and so on. W...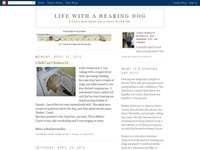 We not only achieved our goal for the walk-a-thon, we went over and above! Whoo-hoo! Thanks to all who contributed.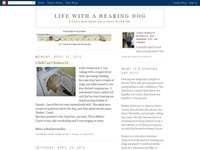 Hearing ear dogs alert people to sound. They also give people more independence and confidence. The dog hears a sound and alerts the handler by touch, then leads the handler to the sound.Bosley alerts me to timers, alarm clocks, fire alarms, the phon...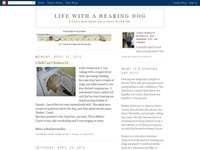 We not only achieved our goal for the walk-a-thon, we went over and above! Whoo-hoo! Thanks to all who contributed.