Blog Posts - Literary Journals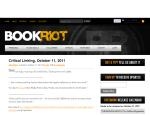 Three years ago I began exploring the world of literary journals. What I found was a community of readers, writers, editors, and publishers with a passion for short stories, novellas, and essays. In a short time I went from being … Continued...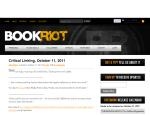 I'm still relatively new to the e-reader world. Like Peter wrote in his post not too long ago, the propensity to switch over to reading in a digital platform can take you by surprise, sneaking up on you like a … Continued You just finis...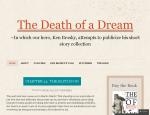 The work of a writer is never finished. While I've been waiting for a few straggling reviews to trickle in, I've been going about trying to sincerely submit to a few literary journals. I'm trying to stick with my goal of two publica...
I've been reading a lot from Redivider, a literary journal housed at Emerson College (and I have every intention of submitting a short story to it sometime in the near future). It's a really impressive journal, very entertaining with some gre...
This is a short-short story by Amelia Gray found in the newest issue of American Short Fiction. ASF is a great magazine for those of you who enjoy a broad range of fiction, and welcome a pretty decent amount of experimentation, the type of stuff you...
This one's a short-short but it's a good one, from Whiskey Island Magazine out of Cleveland State University. Click here to read "This is the Way We Belong" by Jesse Dunlap. Whiskey Island has a few poems and short stories available...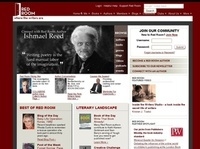 I didn't know it would be so quick, but am delighted that my flash stories, all five of them, are published in Pank's February issue. Click here to read them all. What a beautiful magazine, I am delighted to be part of it. read more...
Literary Journals: The American Drivel Review: A Unified Field Theory of WitIs a quarterly independent publication of literary humor. Since 2004 The American Drivel Review have make smile and think. The literary humor is a way to contest our situatio...