Blog Posts - Live Concerts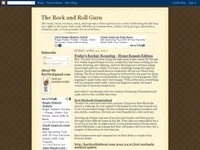 It was only the third time I was able to witness the magic of From Good Homes live. I had seen them once way back in 1998, once in 2010, and on the first chilly night of 2015 I was going to see them again. From Good Homes performed their annual Decem...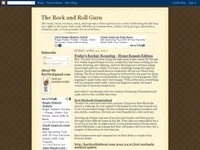 On a chilled late September night, Metal Eddie and I went to see a performance by one of the greatest guitarists in all of rock and roll---Ace Frehley. Anyone who reads The Rock And Roll Guru knows that KISS is my all time favorite band. So when the...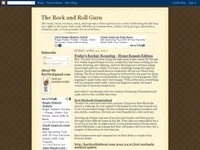 On a gorgeous Friday night in Holmdel, New Jersey, my wife and I saw O.A.R. perform at the PNC Bank Arts Center. One of the first things we noticed upon entering the arena was how quiet it was. When we arrived, the parking lot was not even a quarter...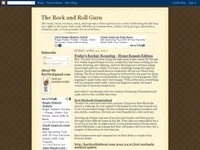 On a Friday night at a small club in Bethlehem, Pennsylvania, my wife and I were able to witness the best Guster concert we've ever seen. Even though we live an hour away, my wife and I have never been to Bethlehem. After spending the afternoon the...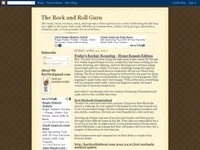 It was my first trip to the Gorge. For years I had heard about the magnificent shows that Dave Matthews Band performed there, some of the greatest of their career, but I never had the opportunity to travel west to see the place Dave once called "He...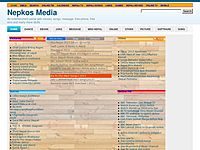 ( LIVE CONCERT on opening of kathmandu mall Hidne Manche Ladchha maile racheko Related PostsNirvana Unplugged |live concert in NewyorkBryan Adams concert in Nepal Darr @ The Mall |hindi... Welcome the www.nepkos.com.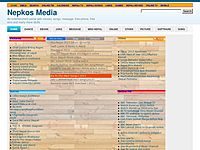 Nirvana Unplugged in New York 1993 Related Postswhere did you sleep last night|Nirvana12 years a slave|2014 movieYaariyan|hindi movies 2014|watch onlineWatch T20 ICC World cup... Welcome the www.nepkos.com.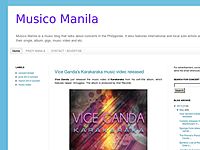 Abbamania, the ABBA tribute group will hold another series of concert in the Philippines this March 2014. Abbamania Philippine Concert 2014Abbamania Concert Schedule 2014March 21 – Solaire ResortMarch 22 – PICC Plenary HallMarch 27 – Cebu&...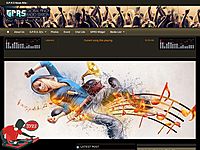 The iTunes Festival is an annual, month-long music festival and concert series which takes place in September at The Roundhouse art centre in London. Sponsored by Apple Inc., it was first held in 2007 with David Guetta as one...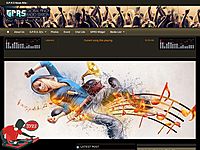 Steve Aoki's full Main Stage performance at the legendary 2013 Ultra Music Festival (Weekend 1) - March 17, 2013 in Miami.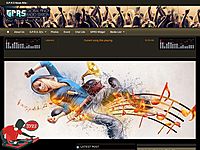 The "Gangnam Style" celeb Psy has finally released his long anticipated new single, "Gentleman," amid North Korea's daily threats of nuclear war on the Korean Peninsula.Consisting of heavy house beats and witty lyrics, "Gentlema...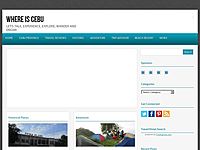 As part of love month offerings, an International hit-maker & multi-platinum award-winning recording artist and ballader from the 80′s will be performing live concert here in Cebu this coming February 23. Get intimidate with David Pomeranz...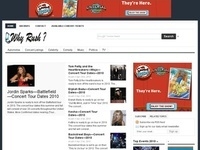 American Idols top 12 contestants from Season 12 is ready to kick off a dynamic tour in 2013. American Idols Live 2013 tour… more »American Idols Live 2013 Tour Dates is a post from: Opinionated Events on Why Rush?
I've been posting quite a bit on my favorite place to be in 'Cuse, known as the Westcott Theater. There have been some stunning shows in the last seven days (Above & Beyond and Crystal Method–went to both) and there's yet...