Blog Posts - Loan Against Property

When you are in the urgent need of cash, the easiest option seems to be taking a personal loan. But with the raging interest rates these days, it's not quite wise to get into the vicious cycle of debt. Banks also tend to look at your entire financi...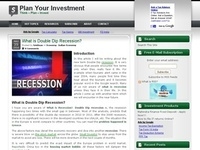 Introduction In this article I will be writing about the Loan Against Property(LAP), which is one of the way to get loan for cheaper price. In some situations, you can get the loans against your property like House,etc. to meet the financial needs. t...