Blog Posts - Looks Inspiration
This summer, look smokin' hot at your beach parties in sexy swimwear paired with colorful cover-ups, breezy dresses and hats. Here's 5 unique summer beach outfits. Here we are into the summer season, which means holidays, vacationing...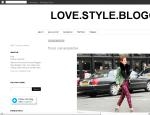 Hello Lovers! I think the title says it all my little Snoopy sausage (Franko) was hypnotised with the AMAZING and could not help himself!!!! A lot of colour for an amazing day and an amazing weekend planned with good friends and family! Bless y...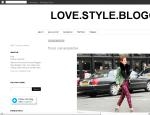 Hey Lovelies! I don't really have the blues but this morning after a spot of shopping and then looking at some of my purchases once I go home, I realised that I bought a lot of blue tones.... All of these little things were on sale, I love a bargain!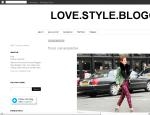 Photo c/o MTV Something to try... Big Love,LSBxoxo...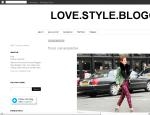 Hello Lovely People! It's been a while between shoots and I am so sorry! I am just working through a new role at work, that seems to be taking all of my time and inspiration! Stick with me though, I won't let you down! It's almost ironic...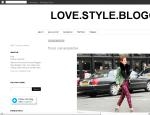 Heart palpitations over these lovely things. Not badly priced at all either, in saying that I am not huge on paying retail but I gave in when I saw these! Some of you may be familar with Jennifer Hawkins (Ms Universe 2004), she has collab...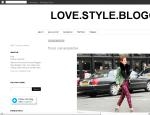 Over the weekend celebrated my Dad's 70th Birthday - he is so adorable at 70! I bought him some really chic pants but we need to alter them slightly before I will ask him to model them for the blog. Another thing is my brother has started his o...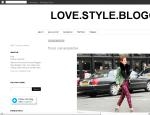 Today's post is very quick. This is what I wore to work today - sometimes I really get my girlie on! The star of this post are my shoes - they are truly beautiful and a gift to me from my cousin in Portugal a few years back now. It...