Blog Posts - Lotuslive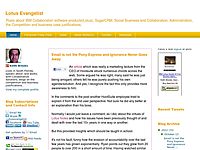 As a non developer, this was easier than I imagined it would be, once help arrived from my friends.I have a Lotus IBM Quickr customer, my last one, so any Quickr sites, contact me I am available! Anyway, I am moving them from Quickr to the IBM Connec...
Tungle. Brilliantly simple and efficient cross-platform scheduling application. Allows you to sync several email client calendars at the same time leading to significant savings in time. The application allows Tungle users to make public the times th...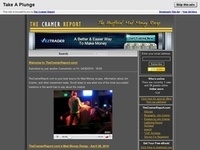 IBM Corp. is working to baffle Google's expansion into the business software market. IBM is selling a bare-bones e-mail service to companies for $36 annually per worker. This e-mail service undercuts a more comprehensive package of software ap...