Blog Posts - Mahendra Perera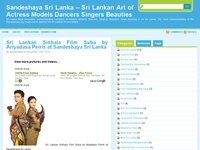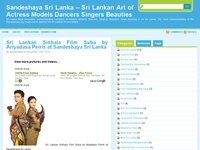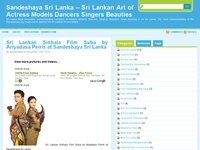 තරු අතර මම, යෞවනය ගැන චිත්‍රපටයක්. යෞවනයේ සිහින, අභියෝග පිළිබඳ චිත්‍රපටය ක්. එමෙන්ම ආදරය ගැන චිත...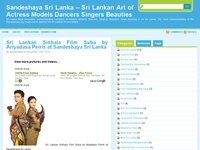 Adventures of Ricky Deen sinhala movie by Boodi Keerthisena. A story about a failed actor. Using iphone filmmaking DIRECTOR: Boodee Keerthisena WRITTEN BY: Onome Ekeh and Boodee Keerthisena CINEMATOGRAPHY: Dimuthu Kalinga EDITORS: Ilham Hossein &...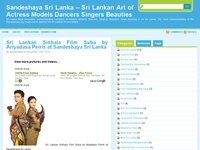 'Sinhawalokana' famed filmmaker Suneth Malinga Lokuhewa's latest film 'Spandana' which is in its post-production stage is to introduce horror-romance to Sri Lankan cinema. Featuring Shalani Tharaka, Roshan Ranawana, Dilhani Ekanayake and Th...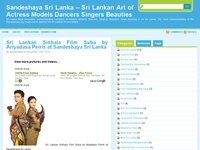 Sajant Punyasena Sajant Punyasena film by Udayakantha Warnasuriya. Staring Mahendra Perera, Ronnie Leitch, Sriyantha Mendis Duration: 90min Genre: Drama Comedy Director: Udayakantha Warnasuriya Producer: A. Wijesooriya Yohan Premarathna Bandula Weera...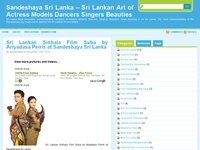 Pravegaya Young boy searching his lost motor bike in all the where, it's an adventure, Hemal Ranasinghe young strong and fighting with underworld. Jacqueline Fernandez is appearing as main actress. . Duration: 90min Genre: Drama Director: Saravanan...