Blog Posts - Makijaz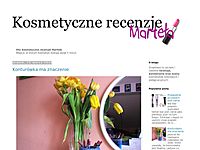 W tą piękną niedzielę postanowiłyśmy wraz z innymi blogerkami, ponarzekać trochę na błędy makijażowe, jakie widzimy na ulicy.Ja wybrałam trzy, których po prostu nie znoszę i za każdym razem jak widzę, mam ochotę podejść do biednej... Hey kochane :)Jak obiecywalam bedzie dzisiaj mini haul z Primarku i DMu. Szczerze mowiac nie bylam za bardzo pod wrazeniem rzeczy w Primarku, dlatego skonczylo sie tylko na malutkich zakupach. Ach i jak juz wspominalam w piatek, to wlasnie w pia... Krem do twarzy z Diaderme | bronzer HOOLA Benefit | probka Hugo BossLegginsy, 2 t-shirty H&MSkarpetki, bielizna H&MNaszyjnik H&MNowe ulubione gumy <3... Co potrzebujesz:- Podklad- Korektor- Puder- Bronzer- Roz w czerwonkawo/brazowym kolorze (np nr 82 z Inglota)- Highlighter- Primer- Cienie do powiek - Eyeliner(- Zalotke)- Maskare- Pomadke w jesiennym kolorze (np nr 144 z Inglota)Jako pierwszy kr...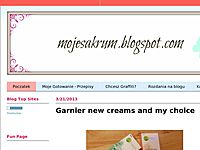 Cześć Laseczki :) W koncu mój blog sie doczekal posta o moim wlasnym makijazu.Wczoraj bardzo sie nudzilam,a w telewizji nie bylo nic interesujacego,dlatego postanowilam zaryzykowac i zaczelam sie malowac... Postawilam na look taki,ala lalec...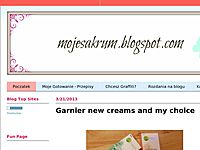 Bedac w Polsce jak zawsze kiedy to spotykam sie z Madzia z babskiejprzystani jemy,pijemy,wspominamy i robimy sobie mala sesje zdjeciowa.Madzia bardziej skupia sie na mnie i nad moim makijazem,bo ja nie jestem taka perfekcyjna jak ona :) Je...