Blog Posts - Malaysia Top Fashion Blog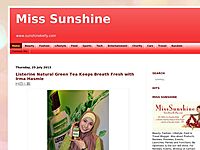 Here are the first three looks from the KENZO x H&M collection; each bursting with bold print, colour and individuality. The look book images have been shot on a variety of artists, young creative and activists, each an ambassador for KENZO x H&a...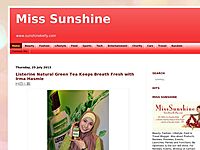 Wishing all my Muslim readers and followers Selamat Hari Raya, mohon maaf zahir batin. And happy holiday to everyone! Hope you have a blessed time reunite with your family and friends during this festive season. I will be quite busy visiting my some...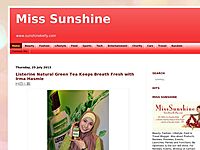 Last week we were at The Self Company launch and grand store opening at FH Club in Nadayu28, Bandar Sunway. The Self Company is a lounge wear, sleep wear, lingerie and ready-to- wear line for women. The lounge wear collection is simply elegant, prac...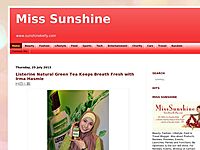 As personalization is a trend, bespoke shoe also became popular because of the need to standout from run-of-the-mill offerings made it expedient. XALF provides the modern cosmopolitan woman with bespoke footwear in exceptional designs that is unparal...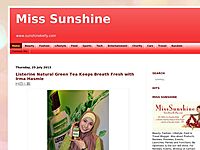 It was a Celebration of Authenticity with Music, Arts and Denim! We were here at Levi's® We Are Original celebration party at KL LIVE, Kuala Lumpur. The party started at exactly 5:01pm with a myriad of activities curated by local personalities suc...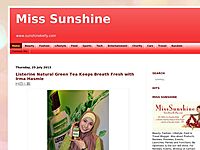 Aha those who are into K-Fashion will know this brand, Gentle Monster fastest growing eyewear and sunglass brand in Asia, founded in Seoul, Korea in the year 2011. Spotted many Korean celebrities wearing Gentle Monster eyewear and sunglasses includin...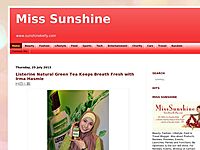 Well most of us know about Hush Puppies apparels and perhaps owned some of it. But did you know that Hush Puppies has timepieces also? I think some of you may know about it if you are into watches. Actually Hush Puppies timepieces were launched in 20...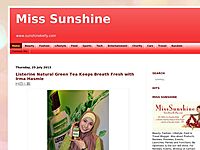 MOSCHINO Autumn Winter 2015 2016 starring Katy Perry; creative director is Jeremy Scott; photographer Inez and Vinoodh; stylist Carlyne Cerf De Dudzeele; hair Garren and make-up Sammy Mourabit. For more details about MOSCHINO Autumn Winter 2015...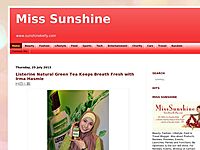 Tory Burch Malaysia boutique will offer pieces of exclusive jewellery, including a brass-link and beaded bracelet, an embellished chain bracelet, a pearl-and-chain necklace and a jewelled and beaded necklace. Only eight limited-edition pieces, two of...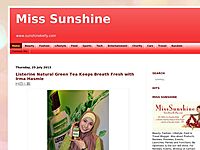 Well… pastel, patchwork denim and chic sporty wear are ready for Spring 2014 besides the tropical floral prints. I am blossoming into Spring with some pastel mix and match pieces from Milktee Online Fashion Boutique. Hey! If you are looking for...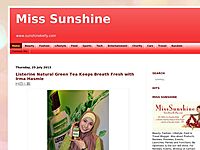 Merry Christmas! I have started my year end shopping. Pandora Christmas 2013 collection sparkles with seasonal charm and luxurious gemstones. I was at Pandora Malaysia 3rd Anniversary Celebration in conjunction with the launch of Pandora Christmas 20...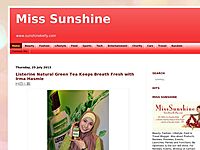 FitFlop started with a functional line of everyday women's sandals, now it into showcasing a full line of footwear which range from casual to evening for men and women. At first glance, the FitFlop Autumn Winter & Cruise Collection 2013 with a...