Blog Posts - Malaysia Top Fitness Blog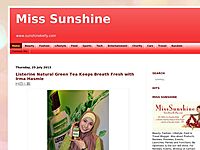 Are you into Zumba? If yes then join us because we are going to have lots of fun and fit together at the upcoming Move Your Body Zumba 2016 with Watsons on the beach. It's the biggest Zumba Beach Party with Glow In The Night theme featuring In...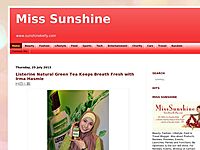 Sunday is Fun Day! We were at the SS15 Courtyard at Subang Jaya on a bright Sunday morning to explore this new mall and had lots of fun. Well, this is a contemporary and neighborhood shopping mall that opened in December 2015. It is fairly new to me...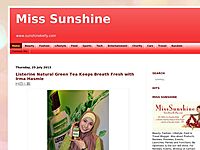 Exercise should be fun, fulfilling and if possible involve all the family. So here is another fun run and family activities for you on this coming Malaysia Day! Guardian Walkathon 2016 is back with more impact fun-filled experience and help the local...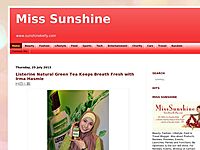 Yummmss… Fresh Dates Shake! Have you try them yet??? This delightfully refreshing shake is a perfect pick-me-up for Buka Puasa plus it's full of nutrition. I love dates too and prefer the fresh ones. Dates have long been a traditional staple ser...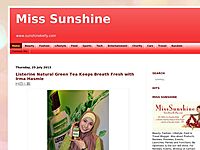 We know that health is important but sometimes we slack because we have a lot of bad habits that hinder us from achieving a healthy lifestyle. In our previous post, we have shared about AIA Healthy Living Index Survey 2016 Findings and found out that...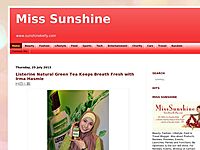 Yo! What's for breakfast? As urban working adults we are always on the go and rushing. Many of us tend to skip breakfast which is the most important meal of the day or some only have coffee on the morning. So where is the nutritious breakfast to ki...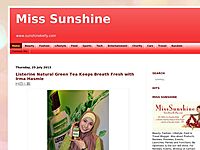 Hey you can't buy health; you earn it. There is no short cut to a healthier and fitter you. If you want that body, work it out. So how do you feel about your health lately? Is it getting better, worse or same? Well, with more and more health, nutri...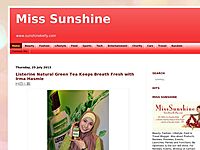 You are what you eat! it's true. Try to make it a habit to eat more fresh and healthy food in our daily life. When it becomes a habit, naturally your taste buds will adapt to a healthier options. Now you can also indulge your appetite with only the...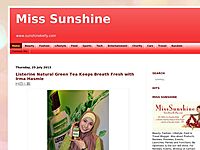 Where should we celebrate our New Year Eve? Perhaps we can do something different, head out of town for a night run at one heritage town. Yes! the Hatten Neon Nite Run is back in Melaka on New Year Eve, 31st December 2015. This year is going to be ru...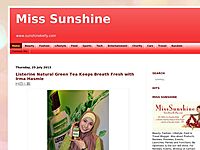 Wow! There are many races and runs in Malaysia but this is one of a kind; have you heard of First High Heel Dash in Malaysia? This is fun where we will be dashing 50 metres in our high heel to win attractive prizes at the same time raise funds for ch...