Blog Posts - Male Tattoos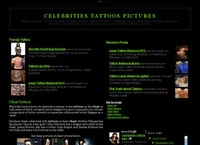 Lorenzo Lamas is an American actor, featured on the television show Falcon Crest and Renegade.Lorenzo Lamas has quite a few tattoos which we've spotted, and the pictures below pretty much cover all his designs.Woman riding fantasy Pegasus horse, loca...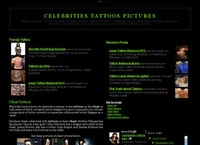 Robert LaSardo is an American actor who has appeared in several movies and television shows, including Nip/Tuck and General Hospital.Robert LaSardo is almost completely covered in tattoos, most of which are of the satanic variety, including several...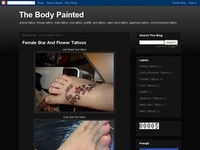 Daniel Craig is a marvelous English actor and producer, perhaps best known for his role as James Bond in the movie, Casino Royale. Daniel Craig has three tattoos which we have spotted, including a condor done in the style of Peru's Nazca lines, locat...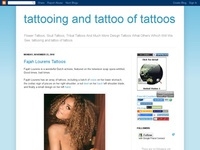 Kobe Bryant is a professional NBA basketball player, who has won 4 NBA championships, and was also elected league MVP for the 2007-08 season.Kobe Bryant has a few tattoos, all of which are on his right arm, including a crown with a butterfly on his... Jerry "The King" Lawler is a legendary American professional wrestler, commentator and actor, who has won more than 140 championships over the course of his lengthy career.Jerry Lawler is known to have a single tattoo located on his left wrist, and t... John Leguizamo is an excellent Colombian-born American actor, comedian and producer, known for his role in movies such as Super Mario Bros, Romeo + Juliet and Land of the Dead.John Leguizamo has been spotted with a couple of tattoos, one of which is... Nicholas Lemons is an American model, known for his work with designers such as Dolce & Gabanna, Emporio Armani and Van Heusen.Nicholas Lemons has a half sleeve tattoo on his right arm, which connects to another design on his chest. The sleeve de...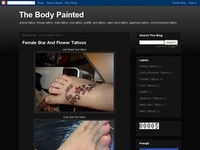 Billy Ray Cyrus is a talented American country music singer/songwriter and actor, perhaps best known for his smash hit song "Achy Breaky Heart". Billy Ray Cyrus has a handful of tattoos which we have spotted, including a Native American sty...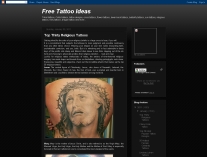 Balls Mahoney is an American professional wrestler, known for his work with Extreme Championship Wrestling and World Wrestling Entertainment.Balls Mahoney has quite a few tattoos on his body, including a large dragon on his right shoulder and arm, pl...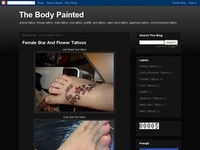 Robert De Niro is a brilliant legendary American actor, known for his role in such movies as Raging Bull and Taxi Driver. Robert De Niro was seen with several fake tattoos while filming the movie Cape Fear, however he is rumored to only have one real...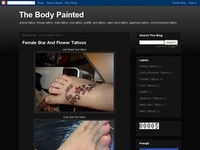 Does not seem to matter in today's world. People love to flaunt their appearance with different types of clothing and accessories. Tattoos are the latest fashion statement. Many people all over the world love to wear tattoos on different parts of the...