Blog Posts - Mantronix
Here's the 188th Mix Selection for F.S.V.B, it Called "New Jack City Volume 1" its been Mixed by Sparkle Motion and it Features some Great Tracks From Bell Biv Devoe, Johnny Gill, LL Cool J, Diana Ross, Mantronix, Janet Jackson,...
The Date now is Late June 1987, the Final Week in June to be Precise, how can I remember this so easily, my Father had just Died the Previous week! Ironically He Died the day before Father's Day! I had Never had that Feeling before, I had known a f...
Here's the 127th Mix selection for F.S.V.B, Its been Mixed by DJ Kumbi, its called "1980 to 1989 R&B Mix Volume 13, there's some Classic Soul Music on here, Checkout the Complete track Listings Press play button below to Liste...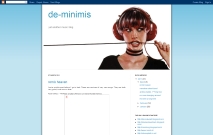 I was listening to an old after party compilation album last night and this was the final track on the CD and what a tune it is too. Superb stuff that brings back so many memories. Mantronix - King of the Beats...