Blog Posts - Manuf - Hero Arts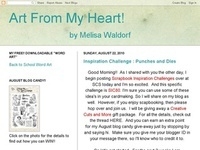 Hello friends and Happy New Year! It's been a year since I have posted. I plan to get back to blogging this year and will be posting Mixed Media projects, Cards, and Scrapbook Layouts. Hopefully I will have time to throw a few Alter...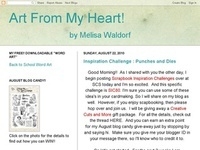 Well I hope you didn't wait til today to do your shopping for Thanksgiving. It's going to be crazy in the grocery stores. We actually celebrated Thanksgiving on Halloween this year while my daughter and boyfriend were visiting from Colora...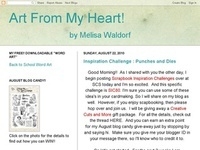 Today I'm sharing cards created using "Just Saying" by Hero Arts. I combined it with "Dear Lizzy 5th and Frolic" patterned paper I picked up at Joann's. I love the little clipboard images I was able to trim from the patterned paper.Have a...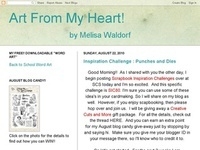 I've had several of these multi-colored ink pads for a few years but recently got them out and started playing with them again. On the card above I brayered on the ink (Kaleidacolor Blue Breeze by Tsukineko) over vellum, stamped the floral imag...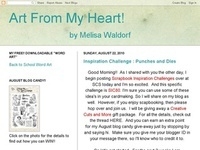 Hello friends! I'm so excited to share these today. I have several different idea's for ways you can use acrylic paint on your projects. I have used them on cards, but they could be used for scrapbooking, artist trading cards, and a...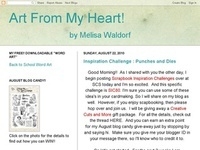 Good morning card makers! I'm crazy about butterfly images and as soon as I seen the Hero Arts "3 Artistic Butterflies", I had to have them. So pretty! I also used their "Cling Dots" . And the best part is that I got them...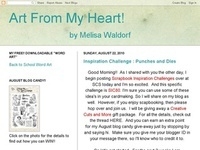 Hello paper crafters! Today I'm sharing a layout designed with a photo of my in-laws, Chris and Fred Waldorf. Married 48 years! You don't hear that very often these days. 2 very special people with hearts that overflow with lo...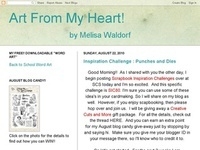 Hello Stampers! Today I'm sharing another card I created for the Hero Arts monthly challenge. If you want to join my, the deadline is 4/26 and you can read all the details HERE. There are 3 sketches to choose from and a couple of ot...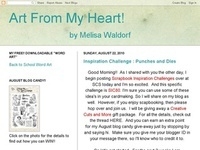 Hello Stampers! Today I'm sharing a card I designed using a sketch for the Hero Arts April Challenge. There are 3 sketches to choose from as well as 2 catagories. The catagories are Sunshine and Showers and Shaped Cards. Hop o...