Blog Posts - March To Keep Fear Alive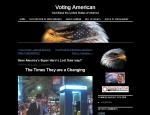 The White House has named Jesse Lee to a new position within its communications department titled Director of Progressive Media & Online Response. According to The Huffington Post, Lee will essentially be responsible for building up Obama's onl...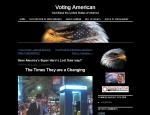 Yep, maybe our Liberal friends just feel Out Gunned when it comes to Debating the Issues with us Conservatives. When it comes to hard core Facts and Common Sense the Liberal will always find themselves at a loss resulting in … Continue reading...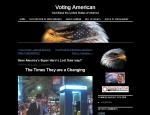 To President Obama and all 535 Voting members of the Legislature It is now Official that the Majority of you are Corrupt Morons  The U.S. Postal Service was established in 1775. You have had 234 years to get it right … Continue reading →...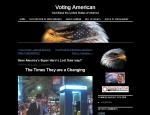 These Flash Mobs are focused riots. Literally, a bunch of people all go into a store and riot and loot. They beat up the customers and clerks alike, vandalize and rob the place, and storm out. Pre-planned and small scale, … Continue reading ...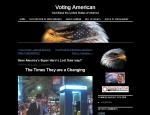 Controversial Wisconsin Union Law Set to Take Effect After High Court Ruling Wisconsin's contentious union rights law is set to go in effect following a sharply divided ruling by the state Supreme Court. The decision is a major victor for … C...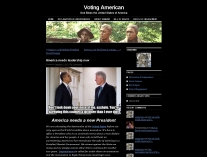 'Rise to Implement the Shari'ah in America' The rally is being spearheaded by radical UK Muslim cleric Anjem Choudary, who recently told Sean Hannity Americans are "the biggest criminals in the world today," and in October announced "the...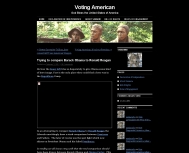 A History Lesson For those that don't know about  history … Here is a condensed version: Humans originally existed as members of small bands of nomadic hunters/gatherers. They lived on deer in the mountains during the summer and would go to ...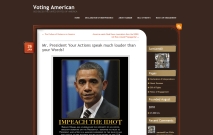 Signs of the Times Events of the twentieth century alerted Bible students to the tremendous potential for fulfilled prophecy, and many students of the Bible and eschatology recognize the events continuing to unfold in the world today as signs of R...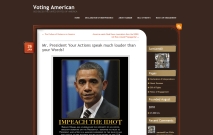 We shall soon be Bankrupt, but it's all Bush's Fault Mr. President Your Actions speak much louder than your Words! President Obama will be giving his State of the Union Speech on Tuesday night. This is what I think he … Continue rea...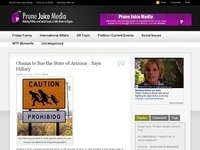 The team over at The Daily Show is burning on all cylinders this month just ahead of their Rally to Restore Sanity this Saturday in Washington, D.C. The Comedy Central show, hosted by Jon Stewart, will have President Barack Obama as a guest on the ep...