Blog Posts - Mark Wiens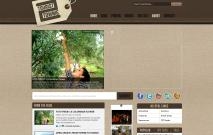 After 10 days of exploring Thailand, I only had 24 hours to experience the mega metropolis of Bangkok. Fortunately, I had a local ace up my sleeve by the name of Mark Wiens, who has been living in Bangkok since 2009, writing and filming for his popu...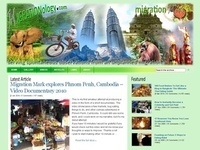 Malaysia is a country that loves food. And among the many incredible dishes available in the country, one of the local favorites is a dish called laksa, which loosely translates to noodles and curry. But throughout Malaysia (and even in Singapore a...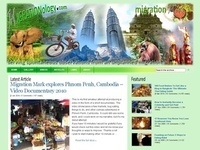 About two months ago I received an email (in Thailand)… It went something along the lines of this: "Hi Mark Wiens, we've seen your YouTube videos, and we like how you express your passion for food. We're producing a food tv s... The only thought that comes screaming into my mind as I sit down to write the introduction of our highly honored guest blogger for today is -- FOOD. Why? Because, Mark Wiens and Food are synonymous; for me, for so many others like me, for all those a...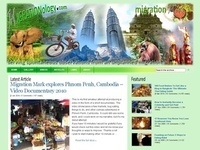 Hey guys! One of the top questions I get asked is who I am and how I started traveling and eating, so I decided to cover that very question in a video. Watch it here… (If you can't see the video, watch it on YouTube here) Thank you for wa...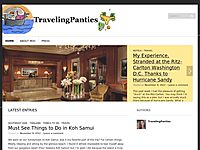 I'm back with a brand new edition of "25 Things You Dont Know About" your favorite bloggers. As you know, I'm an US Weekly junkie. I can't get enough and of course my favorite feature is when celebs dish about random facts in t...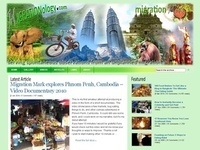 Happy New Year 2013! Thank you for being a part of Migrationology.com. 2012 was a great year, and while I did less traveling than some years, I was able to get a lot accomplished, and I managed to eat quite a few tasty meals (all of which I'm t...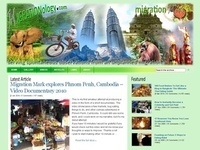 First, I want to say a huge thanks to you! It's because of your support and your online sharing that Migrationology has survived. Everyday I'm extremely grateful for what I'm able to do for a living, and it wouldn't be possibl...