Blog Posts - Matt And Nat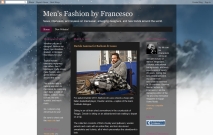 Messenger bags and briefcases with custom pockets for Mac books, iPhones, iPods, and iPads. 100% recycled plastic bottles for linings. Cork harvested from tree bark for inside labels. Read all about the line at MATT & NAT Launches Exc...
By PT This weekend I hung out with one of my college and lifetime BFF's "O." In between workouts and girl talk we hit a couple of flea markets in MD and DC.  I'd forgotten how much fun the search can be.  If you have the ene...
(Left) Kidrobot® 'Bigger Klub' Tote Was: $178.00 Now: $118.90(Right) Kidrobot® 'Aviator' Bag Was: $198.00 Now: $98.90I never knew Kidrobot has such cute bags. Yes, they are a little juvenile, but soooooo cute!!! Especially love the B
(Left) Kidrobot® 'Bigger Klub' Tote Was: $178.00 Now: $118.90(Right) Kidrobot® 'Aviator' Bag Was: $198.00 Now: $98.90I never knew Kidrobot has such cute bags. Yes, they are a little juvenile, but soooooo cute!!! Especially love the B