Blog Posts - Meet Japanese Women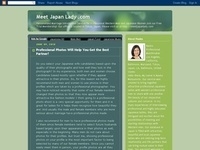 If you have been corresponding with a Japanese woman for a while, we think it is best for you to come to Japan to meet her in person first instead of her visiting you in the US.The reason is that many of our Japanese female members who have visited h...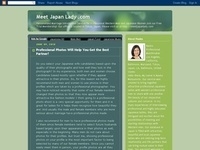 Have you ever thought about the age gap?As everyone knows, we only accept male and female clients who are looking for a marriage partner as a member. That means that our members' purpose for joining is "Marriage". Most Japanese women are lookin...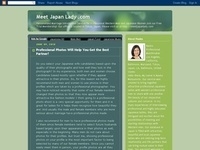 Some of our male members would prefer to meet Japanese women who have masters or higher degrees. This may be because in the US, people who have higher degrees can find better paying jobs. However.....>>>Click to read Meet Japan Lady.com...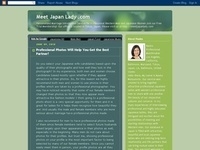 One of our female members visited a man in Los Angeles who was introduced to her by a friend of hers. (He is NOT one of our male members.)After staying at his house for a few days, she was told by him,"The toilet paper is running out faster after y...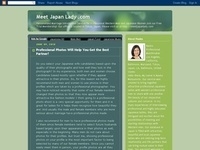 As I wrote in this blog, I visited New York City in the second week of January. Fortunately, it was a wonderful day: sunny and not too cold.I made an appointment with one of our male members who lives in NYC. He had just returned from his vacation in...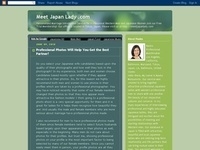 I decided to go to New York once a month in 2014.Why?I am looking for single professionals!!!Of course, not for me J since I have a wonderful husband!!!I am looking for gentlemen who want to meet Japanese women for lifelong partnerships. I have been...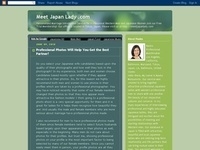 ♥ Happy New Year We started our work at MJL this year on Monday, January 6th, 2014.As you may know, in Japan, New Year's Day is like the Thanksgiving or Christmas holidays in the US. Many Japanese people take a long vacation, travel abroad,...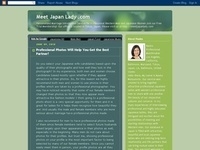 Our family drives to Pennsylvania about every three weeks in order to get fresh spring water. It is about a 40 minutes' drive from Baltimore, and it is great to breathe fresh air and feel peace in rural Pennsylvania.The owner of the sprin...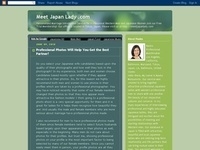 We appreciate that most of our male and female members are very responsible since they are NOT looking for boyfriends/girlfriends but they are sincerely looking for their lifelong partner. However, some members do not communicate with us or other me...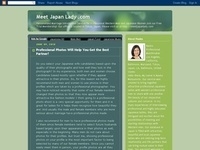 http://www.youtube.com/watch?v=1pq5jnM1C-A Here is a lecture titled: Art of Choosing by Sheena Iyengar. In her study, she has found that it is difficult for people to choose when there are too many choices. I agree with this study, and...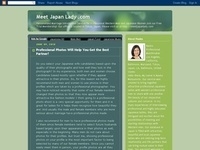 Do you know about the phrase "Romance Scammer"? They sneak around online dating sites pretending to be a person who is looking for a partner. However, their purpose is not to find sincere love, rather they are looking for money and/or sex. They u...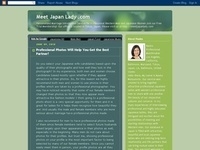 We will have a Special Members Only Private Event in January! Now is the time to make your New Year's Resolution and take action to create the happy married life you've always dreamed about! Attending this special event is a great way to accelerate...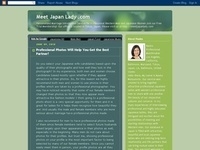 My husband and I visited Annapolis 2 weeks ago to meet one of MJL's male clients. There was a special event taking place there called, Race Across America. RAAM www.raceacrossamerica.org/ RAAM is a bicycle race from Oceanside, CA to...