Blog Posts - Men's Trends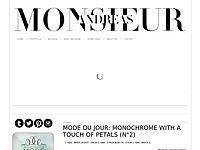 According to Google, Winter apparently starts on the 21st December, however it seems that it has joined us early this year or perhaps Autumn has been masquerading again ! I love Winter so, the sooner the better ! It's the time when you can be most cr...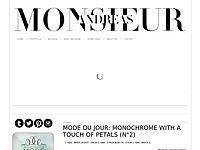 Grey is one of those perfect neutral colours like black and white, with which you can rarely go wrong and it is able to be worn by most skin tones. This Autumn/Winter designers such as Alexander Wang have featured one coloured looks in grey, making i...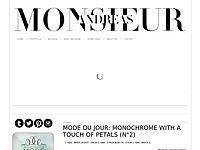 Summer and the beach is probably the only time and place when wearing a pair of wild shorts is acceptable, in fact I find that it is all about who can pull off the craziest print or colour, some even go as far as not wearing any shorts at all, instea...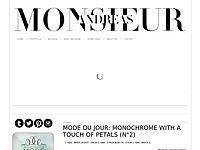 The winter is finally over and the city streets are slowly heating up and beginning to sizzle, and while we sit in our offices or classes we fantasize of what is coming - the summer ! Long sunny days and short crisp nights, bikinis, cold drinks, spar...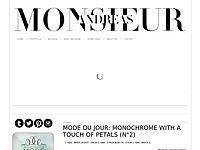 Just as black & white or the suit , denim is one of those pieces that never seems to lose its charm, a timeless piece to be worn at any time of day or at any age. At times this piece can be difficult to incorporate into your wardrobe, however tod...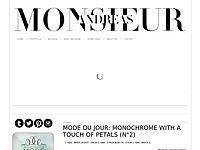 I have this theory that simplicity (simple pieces) always works, meaning that its elegance never fades nor does it ever overwhelm and become inadequate. That's why I tend to reach for the less lairy option or maybe I simply may not have the guts to...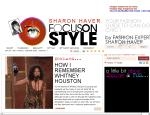 Not sure your guy will wear much of this, and in many cases, that may be a good thing. But wanna keep it on your style barometer, so take a peek at Mens Style Spring 2014 from the Paris runways and  how  to adapt it into more  guy-friendly wearab...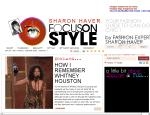 Direct from Milan: Mens Style Spring 2014 Runway Trends & How to Wear them… Ok guys, some of you want to put their peacock feathers on and we have some men's style from Milan, from everyday to avant garde. Spring 2014 Mens Collections...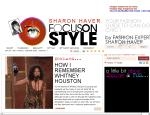 Hello gentlemen, before you get your back up, let's get inspired to add a little  f-a-s-h-i-o-n into your wardrobe, by at least looking at what is going on for men's style Fall 2013 runway trends that you can add to your wardrobe now. G...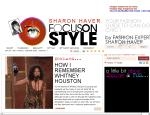 Maison Martin Margiela's latest outing for men see's the label's creative team playing with both the classic and the experimental for a slick, subtle winner One of our favorite looks from MMM for Spring 2012 (above), boasts a meticu...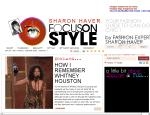 Dries Van Noten While it's true that menswear has only so much room to change each season, there was still a refreshing assortment of new ideas for Fall 2012 -here's a look at some top trends that caught o…Original Post at Top Trends from P...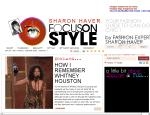 While we are knee-deep in fashion mania with shows coming at us in all directions from Pre-Fall to Couture to Menswear, there's still plenty to be inspired by when looking at the latest men's collections for Fall/Winter 2012. We…Original Post a...