Blog Posts - Mencia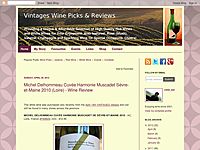 Tonight's wine was purchased back in 2012 from the VINTAGES Release on December 8th.Mencía has been one of my favourite varietals for a while now, ever since I tasted the Crianza from this same producer back in 2014.This red wine has been popping up...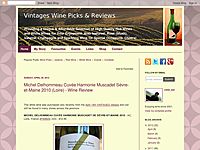 For the Victoria Day long weekend, I opened up this beauty of a wine Monday night to pair with Greek-marinated chicken wraps. It was purchased from a VINTAGES Release back in January, 2012 and has been slowly evolving for more than 4 years.This delic...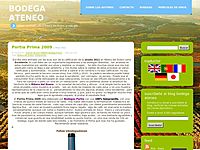 "Vamos,ama, sácame en ánforas sabroso vino, el más preciado después del que tú guardas pensando en aquel desdichado, por si viene algún día Odiseo…." Siempre me tocará dar las gracias a mi amiga aventurera Belen Góme...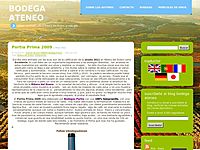 Cual Andromeda , a veces siento esa sensación de estar atado , sin mas ropa que mi colgante y mi escasa imaginación , a una enorme roca junto al mar ; cual Andromeda , frente a mi , los inmensos dominios de Poseidon , el oscuro y salvaje ponto , y...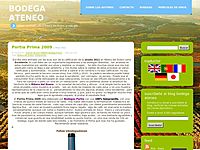 No he querido mirar la fecha de la última entrada publicada, ya que este ultimo mes , entre vacaciones y ciertas variaciones nada orquestales  , decidí alejarme un poco del blog , buscar aire fresco y recuperar un poco de mi mismo, de las razones...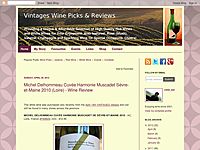 Here are wine reviews of some of the wines we enjoyed yesterday at my 1-year-old daughter's 1st birthday party. The big winners among guests were definitely the Minervois and the Crianza as I received lots of positive comments about both of those red...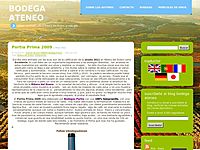 Acaba de pasar el primer domingo de Mayo, y como se impone socialmente, uno debe hacer un pequeño homenaje a las madres;  mientras pensaba en ello, me vino al recuerdo una de las madres mas interesantes de las epopeyas homéricas, un personaje tamb...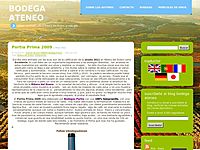 Desde que inicié mi andadura con el blog, un tema recurrente en mis viajes enópatas era una misión parecida a la de Jasón, buscando el vellocino de oro en la lejana Cólquide ; mi vellocino de oro particular es encontrar ese vino de Arlanza, que...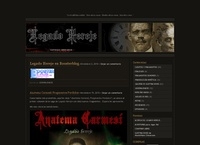 Fragmento publicado en la Plaza virtual de escritores "INVENTIVA Social"...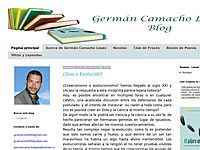 El uso del seudónimo es frecuente entre artistas de diversas disciplinas, y la literatura no es la excepción. Varios autores a lo largo del tiempo lo han utilizado por diversos motivos, y muchos de los principales nombres de la narrativa mundial so...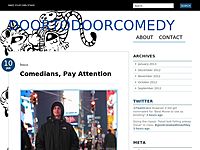 This one is not really hilarious but it's fun to watch Mencia get his ass kicked.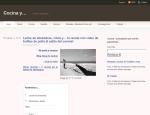 Mi perfil y recetas Blog, blog de cocina y blog de viajes Otras recetas y la receta de la leche de almendras. Aceite de girasol, vainilla, canela en rama, cinnamon sticks, y uno vino tinto de La Mancha, uno de Castilla – La Mancha y uno de Gali...