Blog Posts - Mercedes Engines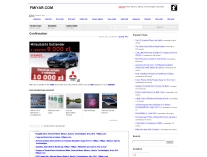 McLaren has denied speculation it is set to drop its traditional silver livery for the 2011 season. Reports had linked the team's launch of mainly black and red official clothing for this year with rumours McLaren may want to differentiate itself f...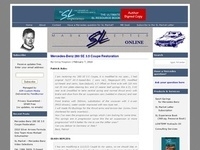 Ernie Asks: MY FRIEND WANTS TO KNOW WHAT A 1984 500 SL, A FULLY LOADED CAR WITH BOTH TOPS IN MINT CONDITION, IS WORTH. EVEN BETTER, IT HAS BEEN INDOORS SINCE BOUGHT AND ONLY HAS 9,000.00 MILES. NUMBER 1. DOES ANYBODY WANT TO MAKE AN OFFER AND IF NOT...