Blog Posts - Michael Morrison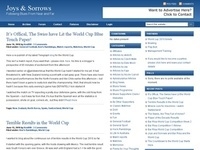 When I wrote my last article, we'd suffered back to back defeats and we hadn't yet beaten Ipswich as we turned the tide in our favour once again, yet I still didn't even begin to think we might be discussing the sacking of Gary Rowe...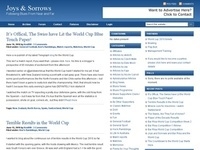 Back to back defeats (first time this season!) since my last article means we're now down to 8th in the table.  Not too bad, all things being considered, but we could have been third if we'd beaten Newcastle and Barnsley…yes that...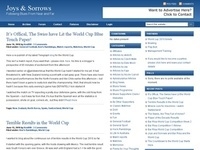 The scarf lady, half of Small Heath Alliance and most of Row Z of the Tilton are going spare at the moment, as we haven't brought in five more strikers, whilst (whisper it) Aston Vile have put in a £15m bid for Ross McCormack of Fulham fame. T...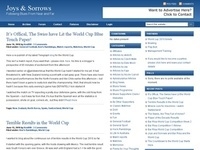 Will and Chris had managed to get some VIP hospitality seats in one of the boxes and whilst they said they tried to get me in, the truth of it was that they probably decided I was a little too hoi-polloi to join them so I had to settle for the compan...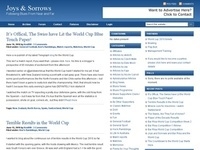 Chris had pointed out a few weeks ago that there was a hospitality package going for this game at an affordable price and so we decided to hire a box for ten of us. I had four tickets so I arranged to take my sons Jonny and Ben and my mate and work c...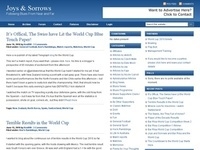 Blues versus Blackburn… Last season's Blackburn match had me wittering on about Rowett's first 29 matches in charge with twelve wins in total.  He's added handsomely to that tally this season, but we've Grounds (ahem) t...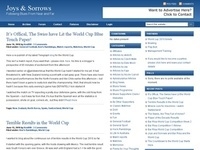 Rather unsurprisingly, we are proud to announce that the winner of our end of season, Player of the Season Poll, is Clayton Donaldson.  Well done that man, who garnered an impressive 71% of the votes.  Here are the final standings:   Clayton D...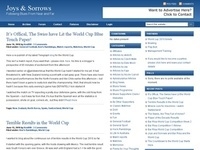 The last poll we ran on this site ran like this: Where will Gary Rowett steer Blues to this season? Mid-Table Security (42%, 204 Votes) About tenth, just missing the play offs (29%, 141 Votes) The Playoffs (14%, 68 Votes) Lower Reaches Survival (9%,...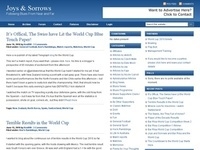 Pull the Hudder One… (Article Adapted From One Featured In This Weekend's Made In Brum Magazine) After a massive 'blip' we're back 'on track' on another mini-unbeaten-run.  Long may it continue, starting tod...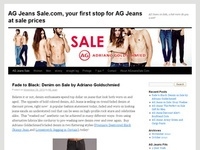 Consider some of the skinny trousers for adult males? Skinny trousers for adult males, as this name advises, are any type of jeans which often follow the brand of the lower component of your human body, in order in order to create a great fit next to...