Blog Posts - Middle Eastern Recipes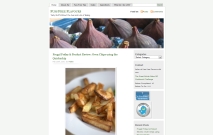 A fascinating and inspiring of Syrian cuisine with this collection of 100 contemporary & classic recipes by Sharon Salloum. The post Recipe: Turmeric Cake from Almond Bar by Sharon Salloum appeared first on Fuss Free Flavours. This chicken tagine recipe is one of my favorite Moroccan recipes. I love Middle Eastern recipes in general. They have fabulous flavors from warm spices without the extreme heat of other cuisines. This chicken recipe is a great example. Have a look a...
It is the 27th of the month which means that this post should be about our daring bakers challenge for this month. The title however reads stuffed vine leaves which are by no means a baked item, so what's going on? Well, In a "celebration...
Kofta is ground meat, mixed with onion and fresh herbs like parsley, and seasoned delicately with a few spices. There are many versions of Kofta. This one is a delicious way to use tahini. Tahini has a nutty and earthy flavour and the lemon juice cu...
I recently updated my blog's recipe index. I loved going through my old posts, reading the little stories that came with the recipes, smiling at memories and events that went by these past couple of years. When I got to the recipes I posted in...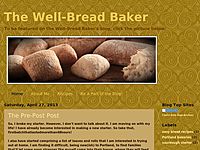 Last night my kitchen went on an adventure to spice heaven. Since I already posted the recipes yesterday, this post will just be about how it all turned out and what kind of changes I made.First, the dosas:Adding the cilantro, tumeric, salt and peppe...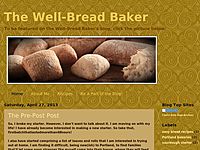 In my Bread Bible, I came across the chapter of breads from the Middle East. I found a recipe for Red Lentil Dosas that sounds and looks too good to be passed up. This fermented bread is actually served more like a crepe in various Middle Easter...
The best books for a man are not always those which the wise  recommend, but often those which meet the peculiar wants, the natural thirst of  his mind, and therefore awaken interest and rivet thought. William  Ellery Channing When was the last ti...
Maamoul or mamool are small shortbread cookies traditionally filled with dates, pistachios or walnuts. They are popular in Levantine cuisine(Palestine, Jordan, Syria and Lebanon). I have fond memories of making cookies with my mum for Eid.  Maki...
Knafeh is one of the popular desserts in the levant (Palestine, Jordan, Syria and Lebanon) and in Turkey.  Like many other middle eastern recipes, there is more than one way to pronounce and spell the name : Knafe, Kenafe or kunafeh. Along with...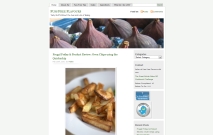 A "sunshine on a plate salad" for a dreary summer's day and a use for that unloved bottle of pomegranate molasses. [...]...
Some call it yogurt cheese, others call it the Lebanese cream cheese but it is most commonly known as labneh. It is a stable on any breakfast menu, one of my favorite dips, makes a wonderful sandwich with a few mint leaves or some pitted olives or...
 Ka3ek bel semsem or sesame bread is a traditional bread popular in the Levant countries (Palestine, Jordan, Syria, Lebanon). Many start their day buying one of these from bakeries or carts selling it in the street. If you pass through any of...