Blog Posts - Migrationology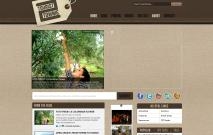 After 10 days of exploring Thailand, I only had 24 hours to experience the mega metropolis of Bangkok. Fortunately, I had a local ace up my sleeve by the name of Mark Wiens, who has been living in Bangkok since 2009, writing and filming for his popu... The only thought that comes screaming into my mind as I sit down to write the introduction of our highly honored guest blogger for today is -- FOOD. Why? Because, Mark Wiens and Food are synonymous; for me, for so many others like me, for all those a...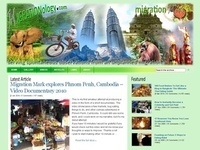 Hey guys! One of the top questions I get asked is who I am and how I started traveling and eating, so I decided to cover that very question in a video. Watch it here… (If you can't see the video, watch it on YouTube here) Thank you for wa...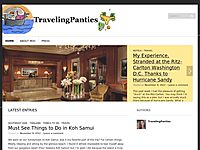 I'm back with a brand new edition of "25 Things You Dont Know About" your favorite bloggers. As you know, I'm an US Weekly junkie. I can't get enough and of course my favorite feature is when celebs dish about random facts in t...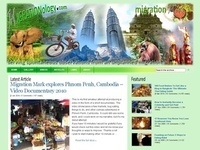 Happy New Year 2013! Thank you for being a part of Migrationology.com. 2012 was a great year, and while I did less traveling than some years, I was able to get a lot accomplished, and I managed to eat quite a few tasty meals (all of which I'm t...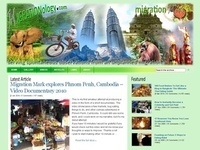 First, I want to say a huge thanks to you! It's because of your support and your online sharing that Migrationology has survived. Everyday I'm extremely grateful for what I'm able to do for a living, and it wouldn't be possibl...
The world is practically standing still with all the Olympics stuff. Strangely enough, I have not watched a single second.  I have not followed anything on Facebook or Twitter.  The one time of day I thought I would get some highlights, the 30-mi...
Happy Bastille Day! Or fête nationale for my Frenchie friends! I will be celebrating today with champagne and foie gras (from France, not purchased illegally in California). I think I might even begin the process of applying for my French citizenshi...