Blog Posts - Milkpaint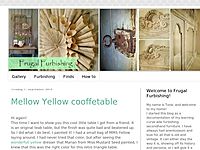 I love furniture, no doubt about that. But I do have a special crush on hutches and secretary desks. Actually anything that can unfold itself to me, open up and show the inside. There is just something to it.....This is an 80`s (possibly even 70...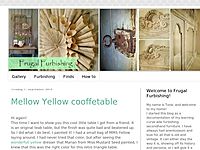 T H I S is why I love what I do! And why I strive to know all there is to know about milkpaint. I think it is amazing how you can take a really old piece of furniture, paint it, and still have it looking old. From the info that I got from the previou...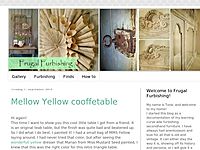 Hello everyone!Last few weeks have been busy, busy, busy!But I have had the time to paint a few pieces. One of them wich I`ll show you today.A local office was announcing that they were getting rid of alot of old furniture. All of it dating back to a...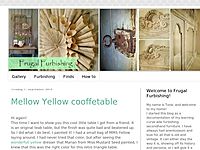 Hello everyone!It has been a while, I will admit. But I have been working on some things for our house.We got a new dining table (free!) and so I have been putting my self AND my husband at work so that it would be finished and ready by the holidays...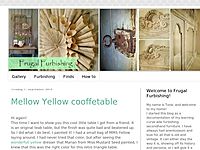 Happy friday everyone!I`m still riding on my own little cloud after making a great sale yesterday!A couple of weeks ago I decided I would take this furniture-painting to a whole other level, and opened a Facebook page dedicatet to the furnitures I fi...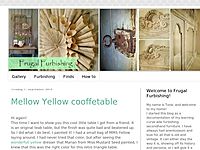 I want to say that one can never ever get enough tables. Just like one can not get enough chairs. But then I would be lying. Because when one does not have enough space for all those tables and chairs,then one might have a problem. Like I did.... or...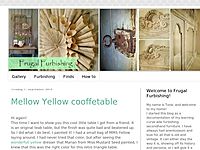 Dont you just LOVE free stuff? Especially free furniture? I do! Unfortunately, that rarely happens.But this time I scored big time! I found this in an ad. A young man was helping his grandmother getting rid of some stuff, and this amazing cabinet was...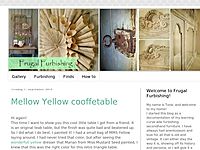 How excited is it possible to get when a bag of milkpaint drops in your mailbox??Pretty excited, I`ll have you know! If it wasnt for me driving the car down to the mailbox (we came from the grocery store. Its not like I take the car just to get the m...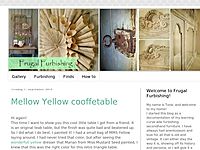 I have lost count over how many times I have refurbished our hallway, or changed the furniture in there. And that is only within a year. Infact, our hallway is just like any other room in the house, it is a room we have to use to get to our kit...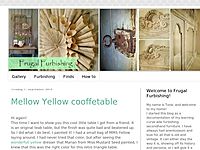 Its no secret, I love grey. For me, grey is one of the prettiest colors there is. It has so many lovely shades, can be paired up with a lot of other colors, and gived me just the right mix of cottage and shabby chic.I`ve had this little wood table st...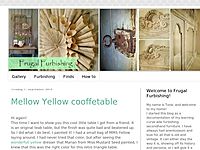 A couple weeks ago, this came in to my life. And things started to happen. My brain started filling up with crazy ideas (just ask my husband), I took my husband to our local wood retailer, with the single purpose of buying firewood. But suddenly, he...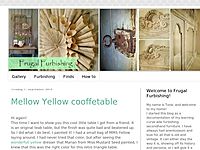 Here it is guyes! At least part of it. I spent most of my weekend (in parts) painting and sanding this beauty. I painted with Miss Mustard Seed Milk Paint. This was my very first time using milkpaint, and I actually found an online shop here in Scand...