Blog Posts - Mincemeat
This weekend (Sunday 24th November) marks the British tradition of Stir-Up Sunday, which falls on the last Sunday before advent. The tradition involves getting the family to stir up the ingredients for the annual Christmas pudding, not forgetting to...
    This is a great recipe that the family can get involved with in the run-up to Christmas. Making your own mince pies together is a memory your children will grow up remembering fondly, but you might find it easier to make the filling ahe...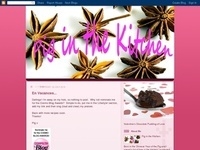 Is the angle of that fork bugging the hell out of you too?!Christmas is now Priority 1, Code Red URGENT! because there are just two sleeps until the big day.In a minute I'll tell you a brilliant way to alleviate stress. But first, could I give a mild...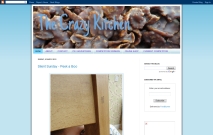 It has been another manic week this week but I have not forgotten to post this weeks Foodie Foto Friday, even though it's a bit late - hopefully I won't get a telling off by Elaine! Speaking of Elaine, the photo for this week is of my Mincemea...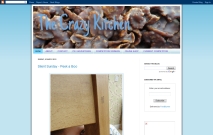 After seeing Elaine's mince pies made with pieces of bread I thought I would see how they turned out with flour tortilla's instead of pastry - it's a very quick way of making them if you have unexpected guests over Christmas as they only take a few m...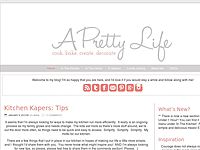 Welcome to day 3 of my Christmas cookie extravaganza! I hope you have enjoyed my last two recipes: Mint Chocolate Chip Blizzard Cookies and Mexican Hot Chocolate Cookies! Today's recipe combines two great comfort foods of this holiday season:  oat...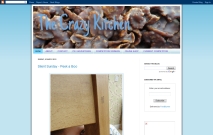 Here we go again, another week closer to Christmas! If you don't know what Foodie Foto Friday is about read and grab the badge code here. Last week I made some lovely chocolate mincemeat, and here's what I used some of it for - chocolat...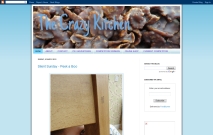 I've never made mincemeat before, I think it's been one of those things that has always looked a bit of a faff, probably due to the quantity of ingredients that the recipes usually have. After doing a bit of research though it didn't look like there...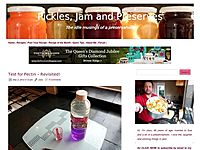 My favourite destination for my mincemeat recipes To mince meat for mincemeat; or not? Now there's a loaded question. When I was a little lad and in fact probably not such a little lad it more »...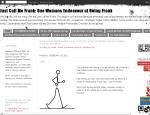 That's right, back out now...it's another food-cooking related entry.We've been in a lot of pain the last couple of days. Despite the pain the work must go on, the garden doesn't stop needing attention just because we hurt. Yesterday we added 13 more...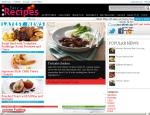 Make your life easier this Christmas and try this quick and delicious recipe – a great alternative to mince pies. 30 mins to 1 hour preparation time 10 to 30 mins cooking time Makes 25 Ingredients 200g/7oz ready-made mincemeat 3 clementines, ju...