Blog Posts - Mind Your Business!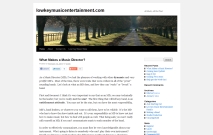 by D. Grady Scott Jr. Those are five words that have the ability to kill dreams, derail noble efforts, and discourage even the most valiant of us all.  Perhaps the person saying that had your best interest at heart.  They … Continue r...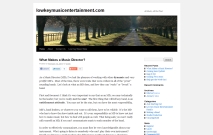 by  D. Grady Scott Jr. There comes a time in our lives where we have to pull up our "boot-straps" and tighten up.  We often encounter situations we can either "fight or flee."  One could even argue that in every...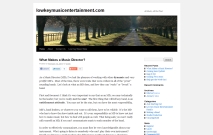 Yes, you can almost spin any topic into a music discussion!  I recently had the misfortune of suffering from a severely clogged kitchen sink.  This led to a lot of frustration, and some learning experiences as well.  Because we'r...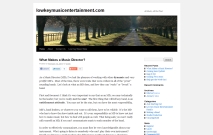 As a musician that has been fortunate to tour the US, I have come across a "problem" that plagues musicians, singers, artists, and vacationers alike!  When you're at home, you have the luxury of eating what you want (or at R...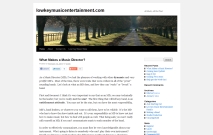 Don't Be So Serious…. That you start running your body into the ground!  You may be very ambitious; yet it is very possible that your ambition can cause you to mess your body up!  I'm not saying you should become … C...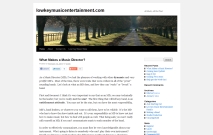 With the advent of technology, the face of the small business owner has changed.  It seems as if the small business owners are being driven out of business by corporations.  Gone are many of the "Mom & Pop" stores, replaced...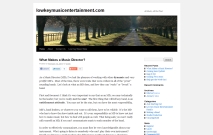 You've probably heard people lament about the music industry today.  "Music on the radio today is garbage."  Even record execs have voiced their opinion on the status of the music industry.  Some have gone as far to s...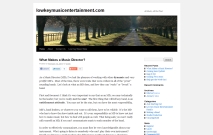 Alright producers, we know that you have the music process down.  Let's review: 1. write music that is phenomenal, 2. record the music on a CD/Cassette (does anybody still use cassette tapes?) Tape/DVD, 3.  copyright the songs, 4. regis...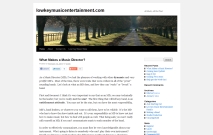 Yes, you read it correctly!  You can hurt yourself doing what you love the most.  You may not physically hurt yourself (although it is possible), you can definitely do some damage to your: finances, emotional well-being, and your company!...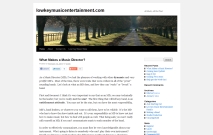 What would you say if I told you that you could earn income every time your song was played on TV or a movie?  You'd receive income every time your song or composition was featured in a play, a jukebox, … Continue reading →...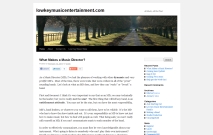 So you've cut the best track known to man, now what!  You can let the tracks sit on your computer, or you could put them to work for you.  There are so many ways to generate income with your music.  … Continue reading →...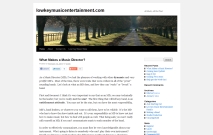 Ah, yes the might Copyright.  The big © of the industry!  What is it about?  Why should I be concerned?  What will it do for me?  This topic has been discussed, debated, crystallized into legends, and more.  I can't nor … Continue read...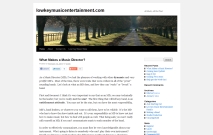 If you've ever been in a band for a descent amount of time, you will find out that there are some personalities you'll have to deal with.  If left unchecked, most of them have the ability to tear a functioning … Continue reading ...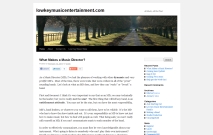 Don't want to pay the high cost of music production schools? As a musician and a producer, I'm always looking to challenge myself to higher levels.  I have stated before the importance of doing homework, and I will stick to … Conti...