Blog Posts - Minnboy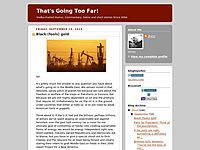 I've started a new Facebook page featuring my short scary stories. Every few days I'm posting a new story on "Two-Minute Tales of Terror" for your deranged delight. Most of these have appeared on Reddit in the past and many of them have been made int...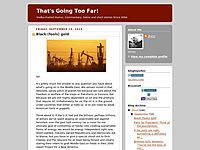 Some transgressions can be quickly forgotten, but others are unforgivable. Check out my latest short scary story at They're Only Shadows.
Low black clouds reflected Don Martelli's mood as he drove down rain washed city streets toward University Hospital and Clinics. His older brother Les was dying, given only a few days by the doctors, and he'd flown in that morning to stand vigil...
The AccidentIt was one a.m. and Guy Halverson sat in his dark living room. He hadn't moved for over an hour. The accident earlier that evening kept playing over and over in his mind. The light turned red, but he was in a hurry and accelerated. An o...