Blog Posts - Misandry
A comment left at a blog five years ago revealed itself as I did a Web search. The wording sounds like my writing and it has my name on it so I am sure it is my entry. Here it is: . The Disgruntled Old Coot, also known as Obbop, is far from being a [...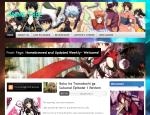 This is seasonal harem but damn, they're not holding back with the cliche fest. Probably wrong of me to think this way because what is a harem series without any cliches? However, I'm seeing a lot more male leads with the hidden backgroun...
. .   As placed at a MGTOW site I repeat that post here for no particular reason except because I want to. Perhaps this posting is that minute piece of my "feminine side" that some dames declare exists since there is some overlap bet...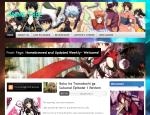 Got Metal Gear Rising and absolutely loving every second of it…until Armstrong's Blade mode portion that wrecks my shit everytime. Feels bad man, a boss hasn't given me this much trouble since Darklurker. Hell it ain't even hi...
. . What is feminism? . . Yet another Web site created in a reaction against the pervasive anti-male agenda as perceived by some folks, both male and female folks. I have not read all the content at the linked-to site. Nope. I am merely mentioning it...
The battle between the dames and dudes appears to be growing.  Well, within the USA and possibly other countries. I found a relative rarity… a feminist (whatever that term means)  blog that appears to have an educated mind propelling that, to... Today I happened to read what may possibly be the most sexist article I will read all week. Over at Acculturated, Melissa Langsam Braunstein makes the pathetic attempt to argue that fathers aren't important enough to be featured in advertisemen...
I believe these videos speak for themselves.  Interpret them as you will.  In the second video please listen to the bureaucrat babbling with, to me, an obvious lack of intelligence and rationality.  Also observe her body language.  Notice the cro...
      Click on any pic to enlarge it . . . . . . . . . . . . . . . . . . . . . . . . . . .